Pioneering Barnes & Noble Leader to Step Down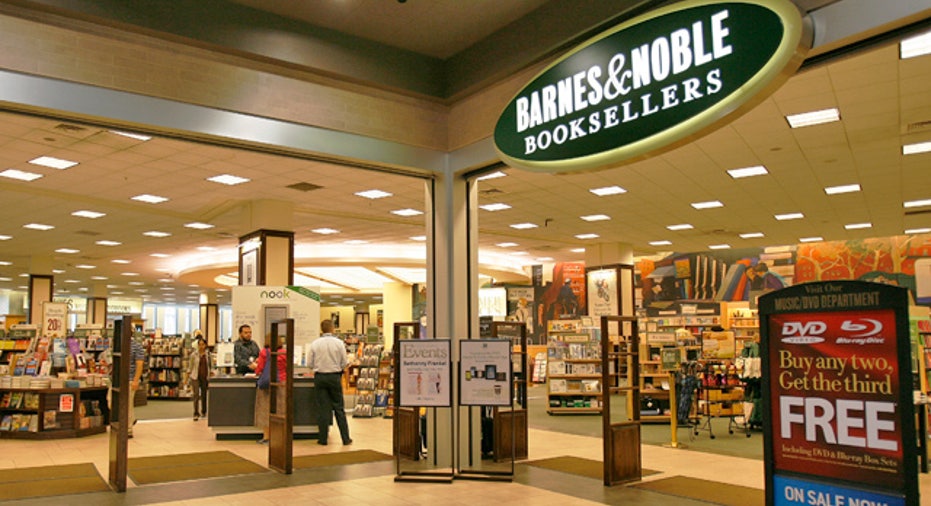 Book retailer Leonard Riggio said in an interview Tuesday that he will step down as executive chairman of Barnes & Noble Inc., following the company's annual meeting scheduled for September.
"I'm no longer going to be in charge," Mr. Riggio said. "I'm done with that. I'm done with being top banana."
Mr. Riggio, who built Barnes & Noble into the nation's largest bookstore chain, said he played an active role last fall in the hiring of the company's current chief executive, Ronald Boire.
The 75-year-old Mr. Riggio began to pull back in January. "I found peace with my decision," he said. "The whole identity crisis comes in. 'Who am I? How do I leave here?' All that stuff comes into your head after you spend so many years in one place."
Mr. Riggio is the company's largest individual shareholder with a 17.5% stake. He says he has no plans to sell or add to his stockholdings. Mr. Riggio, who resigned as the company's CEO in 2002, will remain on the board after stepping down as executive chairman.
The move by Mr. Riggio comes after a career in retail spanning more than half a century, one that made his name synonymous with superstores with huge offerings of titles, popular cafes and inviting magazine newsstands.
Barnes & Noble, however, never duplicated its success with its online bookstore or its offering of Nook digital devices and e-books. Instead, rival Amazon.com Inc. today dominates the sale of physical books online as well as the sale of digital e-books. Most recently, Amazon opened a retail store in Seattle and is planning a second for La Jolla.
As Amazon's share of the book business increased, Barnes & Noble's store count decreased to 640 today from a peak of 726 for the fiscal year ended January 2009.
Sales at the retail segment, which includes the consumer stores and BN.com, have fallen 20% to $4.11 billion for the fiscal year ended May 2015 compared with the fiscal year ended January 2009, in part because of the impact of digital books.
Barnes & Noble's big bet that it could compete as a high-powered technology company head-to-head with Amazon and Apple Inc. also proved a disappointment. Through the first nine months ended Jan. 31, Nook revenue fell 29% to $150 million.
Paul Guenther, a board member since 2015, will serve as Barnes & Noble's nonexecutive chairman. Mr. Boire, Barnes & Noble's chief executive, will report to the full board.
Mr. Riggio, a philanthropist and art collector, said he has many outside interests that will occupy him after he steps down. "I still dream about stuff," he said during the interview.
Mr. Riggio opened a college bookstore in Greenwich Village in 1965 and acquired Barnes & Noble, then a single store in Manhattan, in 1971. After buying the B. Dalton Bookseller mall chain, Mr. Riggio later committed Barnes & Noble to a strategy of opening superstores, helping to drive the growth of the country's largest book publishers.
Mr. Riggio took Barnes & Noble public in 1993 but continued to own and operate the college-bookstore group as a separate private business.
That changed in 2009, when Barnes & Noble bought the college group, a move intended to provide some additional financial cushioning for the retail stores. The college business was spun off as an independent publicly traded company called Barnes & Noble Education Inc. in 2015.
Barnes & Noble is expected to open a new prototype store later this summer, one of four that the chain will launch open during the fiscal year ended April 2017.
Copyright © 2016 Dow Jones Newswires