Piggyback Mortgages, Once Scorned, Come Back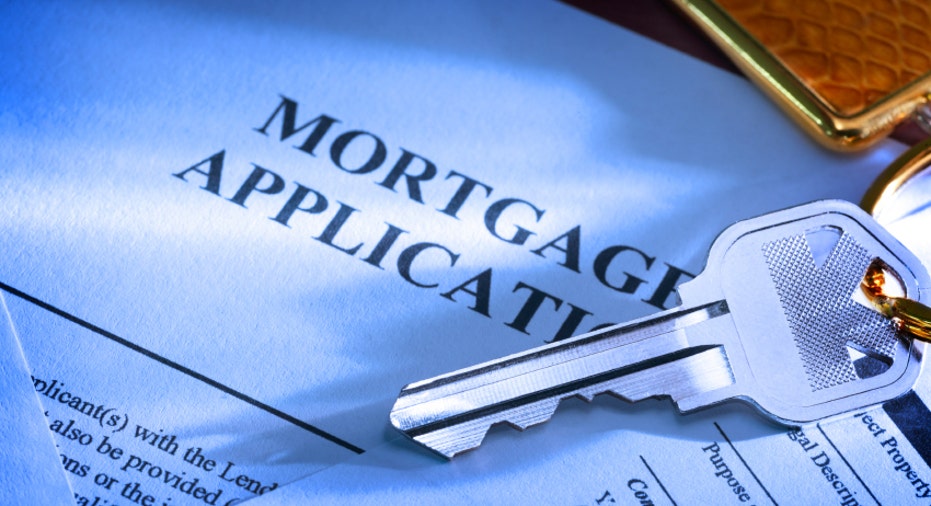 Piggyback loans are slowly making a comeback as home values start to pick up.
These loans mean a borrower takes out two mortgages at once. The second mortgage is in the form of a home equity loan or line of credit.
Compare Mortgage Rates in Your Area
Piggybacks lost favor after the housing downturn. Now they are returning. The American Bankers Association reports, in its 2013 annual real estate lending survey, that piggyback mortgages accounted for 3.8% of the loans originated by surveyed bankers in 2012, compared to 1.7% of the loans for 2010.
Why borrowers get piggybacks
These types of loans are commonly used by borrowers who want to avoid paying for mortgage insurance but don't have enough money for a 20% down payment. Typically, lenders require mortgage insurance when the borrower makes a down payment of less than 20%. Piggyback loans are meant as a way to get around this requirement.
Using a piggyback to avoid mortgage insurance
Down payment: 10% of purchase price.
Primary mortgage: 80% of purchase price.
Piggyback mortgage: 10% of purchase price (loan can be a home equity loan or home equity line of credit).
Another reason to use a piggyback: to avoid going over the conforming loan limit. Mortgages for amounts more than the conforming limit are called jumbo loans, and they tend to have higher interest rates. The conforming limit varies, but in much of the country, it is $417,000.
Sometimes it costs less to get a jumbo mortgage for the full amount, and sometimes it costs less to split the house payment between a conforming loan and an adjustable-rate home equity line of credit or a fixed-rate home equity loan.
Kelly Kockos, a home equity product manager with Wells Fargo, notes that using a piggyback loan to avoid a jumbo mortgage is really a rates game. There has to be a certain price differential between the first and second mortgage for the piggyback format to be beneficial for this purpose.
On the day Kockos was interviewed, there was little difference between the rates for conforming mortgages and jumbo loans. But four weeks previously, the rate difference had been large enough that getting a piggyback loan was a money saver. Timing matters.
Disadvantages of these loans
While the piggyback format has its uses, there are also certain disadvantages associated with the format.
For one, when the time comes to refinance, the lender on the second mortgage has to agree to remain in a subordinate position to the first lien lender. In other words, the home equity lender (sometimes called the second-trust lien holder) agrees to stay in second place, behind the refinanced primary loan. This agreement is called re-subordination.
"In some cases, there might be an occasion where the second-trust lien holder doesn't agree to re-subordinate and wants to be paid off," says Malcolm Hollensteiner, director of retail lending for TD Bank. "So the re-subordination process for a second mortgage is not a fait accompli by any means."
Also, unlike in the past, borrowers with piggyback loans these days are not likely to be able to tap into their home equity by taking out a third mortgage, should they feel the need to access the home equity.
Kockos says, "You have to realize that you are leveraging your home and have to be smart about it. There's no guarantee of equity in your home. Home values are not guaranteed."
And a second mortgage is not cancellable, whereas private mortgage insurance is cancellable after the loan-to-value gets below a certain level, notes Rick Aneshansel, president of U.S. Bank Home Mortgage.
And there's also the minor inconvenience of having to make two different payments on two mortgages, rather than a single payment on one mortgage.
Borrower requirements
Lenders have tightened up their requirements for piggybacks, considering that a lot of the loans that went bad during the housing downturn involved the use of piggybacks.
For a borrower to get a piggyback loan today, lenders typically require a FICO score of at least 700. As well, they typically look for a total debt-to-income ratio of no more than 43% and expect borrowers to have some cash reserves.
While some banks will do a combined loan-to-value of 90% on the first and second mortgages, others will only go as high as an 85% combined loan-to-value. This means that the borrower has to come up with at least a 10% down payment, and sometimes 15%.
No more 80-20 piggybacks
As lenders have tightened up lending requirements, the 80-20 piggyback format that allowed for 100% financing is not available anymore. In an 80-20 piggyback, the borrower got a primary mortgage for 80% of the home's price, a secondary mortgage for 20% of the price, and made no down payment.
Hollensteiner notes, "In the 'wild, wild West' of 2006 and 2007, there was the 80-20 combination. That product has been completely eliminated from the industry."
Copyright 2013, Bankrate Inc.