Pickup Trucks Are Gaining Steam in 2016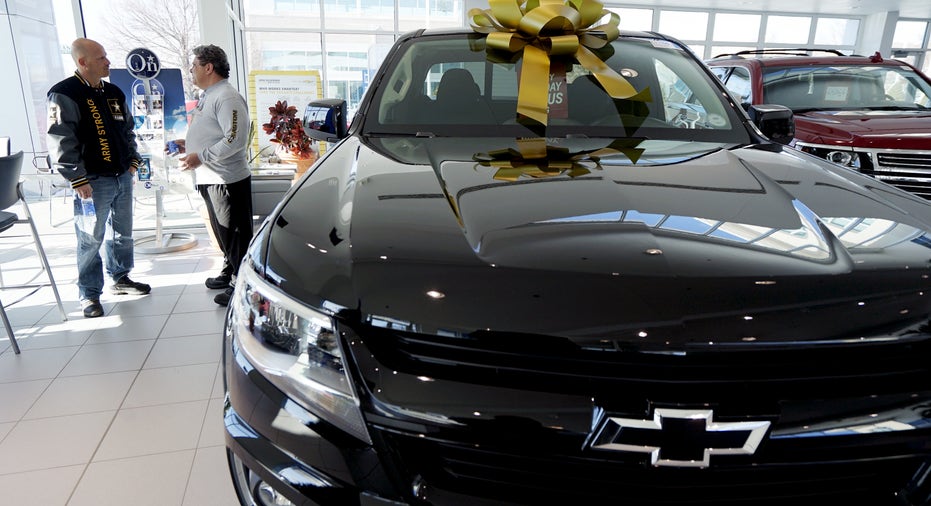 Pickup trucks posted more sales gains in a blockbuster March, capping a strong first quarter for Ford, Chevrolet and Ram.
Demand for trucks and SUVs has outpaced sedans amid shifting consumer preferences and low gas prices. Ford (NYSE:F), General Motors (NYSE:GM), Fiat Chrysler (NYSE:FCAU) and other truck makers have benefited from the truck craze. Sales volume is up, and the profitable vehicles have lifted bottom lines in the industry.
Ford experienced a sales slump early last year that coincided with a transition to the aluminum-bodied F-150. But F-Series is running at full throttle to start 2016. Ford reported 73,884 F-Series trucks sold in March, a 9% increase compared to March 2015. Ford said 2007 was the last time F-Series broke the 70,000 milestone this early in the year.
For the first three months, F-Series sales grew 5% to 186,121 units. Ford sold roughly 6,000 more trucks during the quarter than GM, which beat Ford in full-size truck sales last year.
"Customers continue buying high-end SUVs and trucks, helping the Ford brand increase its average transaction prices by more than $1,600 per vehicle in March--nearly double the industry average," said Mark LaNeve, Ford's vice president of U.S. marketing, sales and service.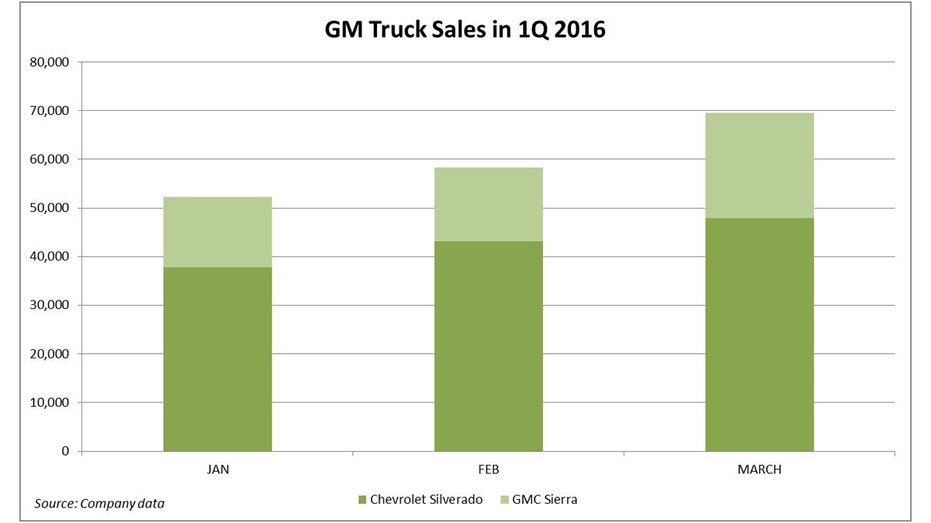 The Chevrolet Silverado and GMC Sierra combined to sell 180,096 units in the first quarter, up 5% year-over-year. GM's full-size trucks were up 11% in March, reaching 69,514 units. The premium Sierra sold at a faster pace than the Silverado, booking a 23.9% increase in March sales. GMC, which sells pricier trucks and SUVs, had its best March overall since 2005.
Since launching in the fall of 2014, GM's midsize trucks have been hot sellers, too. GM has sold 22,620 Chevrolet Colorado trucks so far this year, good for an 18.3% gain. The Colorado surged 47% to 9,718 units in March. Its high-end sibling, the GMC Canyon, is up 5.9% year-to-date at 7,577 units. GM is the only Detroit automaker that competes in the midsize truck segment.
Fiat Chrysler's Ram full-size trucks are growing faster than its Big Three rivals. Ram sold 12% more pickup trucks in the first quarter. March accounted for 44,874 of Ram's 113,367 total for the year thus far.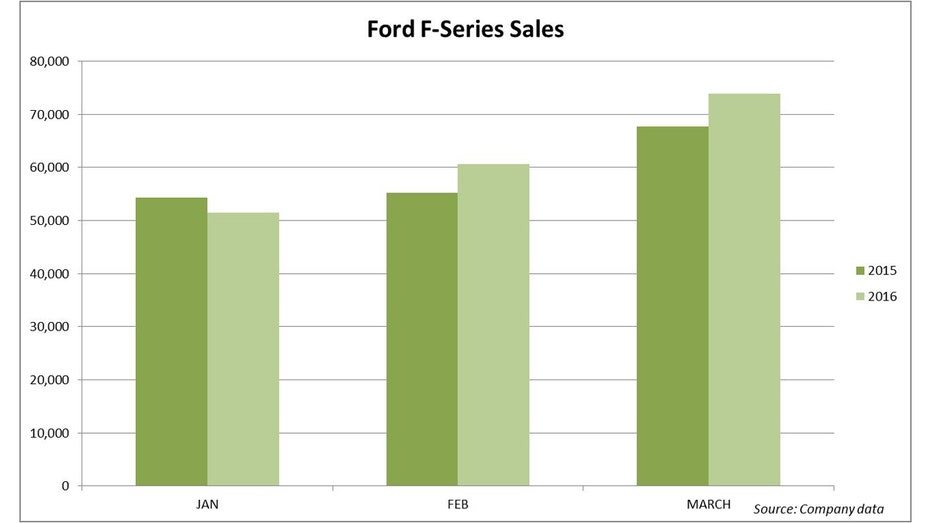 Overall, Fiat Chrysler said its March sales advanced 8% compared to a year ago, matching Ford's results. GM's March sales rose 1%, and the company said it continued to scale down fleet sales during the month. GM reported a 7% increase in retail sales, or deliveries to individual customers.
Honda (NYSE:HMC) sales jumped 9.4%, while Toyota (NYSE:TM) booked a monthly decline of 2.7%. Nissan was up 12.7%.