Picking the Right College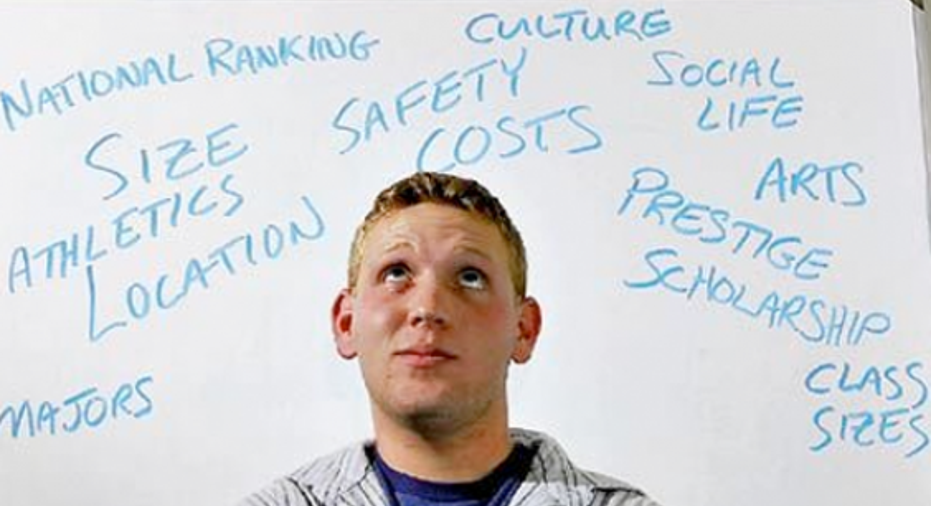 Join us for our week-long series: It's the ultimate guide to college on The Willis Report 6pm & 9pmET on FOX Business. You'd think that picking a good college for your young daughter or son would be easy. After all, maybe Susie or Johnny wants to attend your alma mater, though, more likely, they've always had their eye on the short list of party schools. In truth, there are more than 4,500 degree granting institutions to choose from and figuring out the best institution for your child is no easy problem to solve. And while college was once considered a great place to "find yourself," the escalating costs argue against wasting any time at all.
Fortunately, there are lots of guides for parents and their kids to help sort through all the options. Brian Kelly, editor of U.S. News & World Report's Best Colleges, guides the exclusive rankings of 1,800 institutions based on half a million data points. He says the first thing to consider is which institutions your son or daughter's grades and SAT scores will make them eligible for. Fortunately, there is a shortcut. Enter in the names of the schools on your shortlist at the website www.cappex.com for a scatter gram of SAT and ACT scores and student acceptances.
Other metrics that will help you narrow the field and choose quality institutions, says Kelly:
School spending per capita on educational programs. Escalating tuition costs aren't necessarily being spent on instruction. Instead schools are putting their money into fancy    student unions, climbing walls and sushi bars. None of that will help your child prepare for the real world.
Alumni giving is a good way to feel out how well graduates perform in the workforce. The higher the proportion of alumni who contribute, the better.
Freshman retention is also key. Are students happy? Or, are they leaving in droves?
Likewise, graduation rates are worth checking. Overall, dropout rates over four years are approaching 50 percent -- an astonishing figure. The last thing you want to do is pay for half of a college career and have your child drop out.
But it's not all about the numbers. It's all too easy in the rush to apply to forget the fact that the institution you and your child are choosing will be more than just the place where they graduate; it will also be their home for four years. Steven Roy Goodman, an admissions strategist, advises parents and students on how to find the right fit. He says the goal is to find the college where your child is most likely to succeed. "You want your child to go where they feel comfortable," he says. "It has to do with questions of social class, and politics. It's where you fit in. Some kids think it would be cool to go to Harvard, but a lot of people would be uncomfortable there."
And, that means considering things like -- is it important for Junior to be close to home? Does he learn best in large classes or smaller ones? Is your student absolutely pre-med or pre-law?  How does he learn best? Costs, of course, will be critical as well, but Goodman advises not to forget some of the softer issues that can make a big difference to students getting acclimated to a new environment.