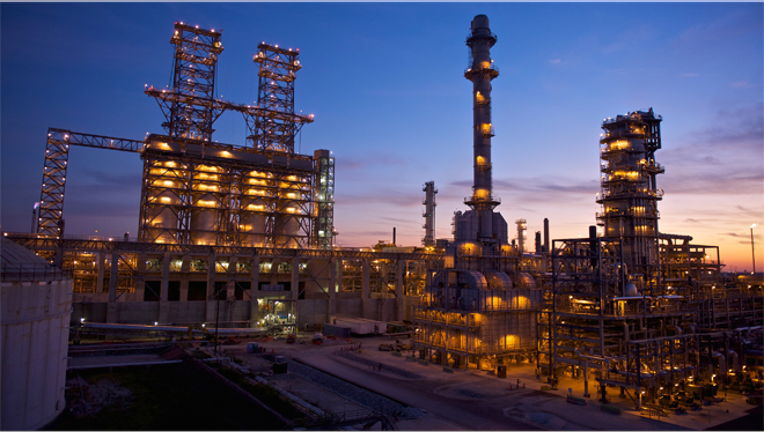 Lifting the U.S. ban on crude exports would give refiners more flexibility to run a variety of grades and help narrow the gaping U.S. trade deficit, a Phillips 66 official said on Wednesday as did former Secretary of State James Baker.
Their comments come as production of U.S. crude has surged to a 25-year high and refiners say their capacity to process more light, sweet crude from onshore fields will eventually hit a wall.
Valero Energy, an independent refiner, has openly opposed lifting the ban as the company takes advantage of cheaper prices for domestic crudes. But oil companies with integrated operations, or with ties to refining units they have spun off, are calling for open markets.
"All in, we're free traders," Glenn Simpson, general manager of crude and international supply at Phillips 66, said at the Argus Americas Crude Summit in Houston. "Free trade is the right solution."
The export ban was imposed in 1975 after the Arab oil embargo.
One oil trader said lifting the prohibition would raise domestic crude prices for Phillips 66, but said there were still overlapping interests between it and ConocoPhillips, which owned the refiner before spinning it off in 2012.
Scrapping the ban would affect refiners differently. Phillips 66 has 21 percent of its refinery capacity outside the United States and has put a plant in Ireland up for sale. Meanwhile, Valero has nearly all its working capacity in North America.
"We ought to be willing to (export), particularly if we generate types of oil that we have a sufficient amount of," Baker said. "There's nothing wrong with exporting it; we've got a huge trade deficit."
But he said it was too early to know if Congress would risk angering voters who still remember the gasoline shortages of the 1970s and periodic calls to guard energy security.
"It's a highly charged political issue," he said.