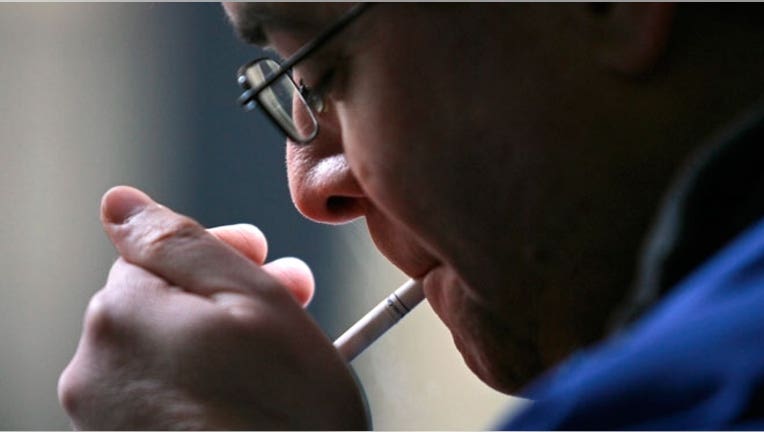 The tobacco industry may be making strides in the health department, but a new report shows it still has a ways to go to make sure children aren't being exploited by the multi-billion-dollar trade.
Child tobacco workers labor 50 to 60 hours a week in the heat, using dangerous machinery and climbing unsafe storage rafters several stories tall, all while being exposed to nicotine and toxic pesticides, according to a new report by Human Rights Watch.
The study is the latest blow to an industry that has been plagued for years with mounting health concerns, one that has been forced to adapt to a rapidly changing regulatory landscape that includes vivid warnings on cigarette packs, and invest in innovative, healthier products such as e-cigs.
The watchdog interviewed 141 children in the trade ages 7 to 17 who worked in North Carolina, Kentucky, Tennessee and Virginia – responsible for 90% of tobacco grown in the U.S. -- between May and October 2013.
Nearly 75% reported the sudden onset of serious symptoms, including vomiting and difficulty breathing, while working in the fields or in barns next to dried tobacco leaves and dust. Human Rights Watch says many of the symptoms are consistent with acute nicotine poisoning.
"Human Rights Watch believes that no child under age 18 should be permitted to perform work in which they come into direct contact with tobacco in any form," the watchdog says, urging the U.S. government and tobacco manufacturers to take "urgent steps to progressively remove" children from these tasks.
The group specifically called out Altria Group (NYSE:MO), British American Tobacco, China National Tobacco, Imperial Tobacco, Japan Tobacco, Lorillard (NYSE:LO), Philip Morris International (NYSE:PM) and Reynolds American (NYSE:RAI) for their relationship with U.S. farms.
Philip Morris welcomed the report, saying the study uncovers "serious child labor abuses that should not occur on any farm, anywhere." PMI has worked to address child labor through its Agricultural Labor Practices program that has reached half a million small farmers, but says "more work" is needed.
"Of the companies approached by Human Rights Watch, PMI has developed the most detailed and protective set of policies and procedures, including training and policy guidance on child labor and other labor issues which it is implementing in its global supply chain," said PMI chief André Calantzopoulos.
An Altria spokesperson says the company does not condone the exploitation of farm workers, especially those under the age of 18, and in fact works closely with its suppliers through a program in partnership with the government known as Good Agricultural Practices to provide guidelines about labor management and make sure growers are adhering to the rules.
"We don't have farms of our own. We're doing it because the sustainability of our agriculture supply chain is critical to our businesses" an Altria spokesperson said.
Reynolds American told FOX Business that its contracts with growers require that they comply with laws regarding underage labor. The company, which trains and audits North Carolina farmers, said it has only found three instances where under-18 workers were being utilized, and in all three cases the farmer was in compliance with the law.
"The issue of whether existing laws go far enough in regulating work conditions for those under 18 is complex," a Reynolds American spokesperson said. "Reynolds fully intends to participate in the group's efforts."
Lorillard did not immediately respond to a request for comment regarding the report.