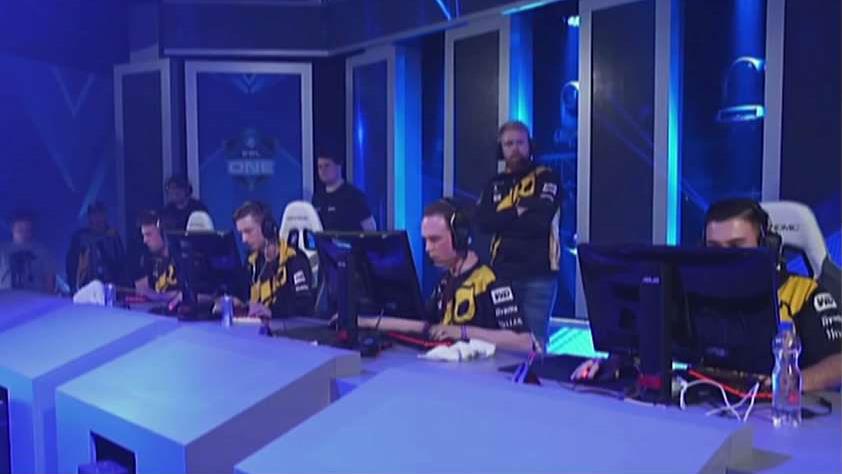 Philadelphia 76ers announced they have acquired eSports legend Team Dignitas as well as Apex Gaming.  Philadelphia 76ers CEO Scott O'Neil and Greg Richardson, Team Dignitas Chairman, weighed in on why the see huge growth potential in the area of eSports.
Philadelphia 76ers CEO Scott O'Neil explained that along with the growing number of professional video gamers, the viewership for eSports events such as the League of Legends World Championship are capturing the attention of many in the sports world.
"We were with NBA Commissioner Adam Silver and he was walking us through a fact that is interesting to know.  More people watched the League of Legends World Championship than watched the BCS National Championship game.  Can you believe that?  And so, you started to see 100 million players playing one game and you think, there's definitely a business here," O'Neil told the FOX Business Network's Maria Bartiromo.
Greg Richardson reiterated the strong viewership data for eSports proving that there is a business opportunity in professional video gaming.
"You've already got a quarter of a billion people Maria who are spectating and watching eSports matches.  And not only are there a lot of them, they're passionate, they're spending an average of an hour and a half a day watching.  So, for the 76ers to come in, we're basically having that opportunity to kind of take it to the next level."
Richardson pointed out that overseas popularity has raised expectations for the global growth opportunities for eSports.
"Culturally, in Asia this is a big part of their life, maybe in the same sense that we follow stick and ball sports here.  And now that it's come to the west and you're seeing how engaged people are, it's just the beginning."
More from FOXBusiness.com…
O'Neil then compared the state of eSports today to the early days of the UFC.
"It's a pretty new space, known as the wild, wild west of sports.  Just kind of like if you look at UFC 10 years ago, what that looked like.  You're seeing that kind of potential for growth."