Pharma companies betting big on new migraine prevention drugs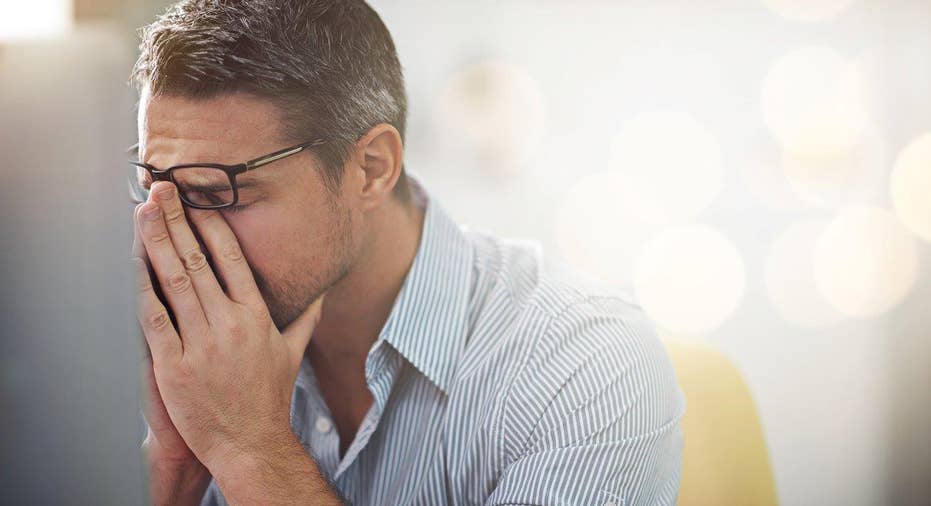 Four major pharmaceutical companies are in a race to be the first to offer a drug they say may rapidly reduce—and even prevent—migraines to the more than 38 million Americans affected by the debilitating illness each year.
Alder Biopharmaceuticals (NASDAQ:ALDR), Eli Lilly (NYSE:LLY), Amgen(NASDAQ:AMGN) and Teva Pharmaceutical (NYSE:TEVA) have all developed migraine drugs which have completed or are currently undergoing Phase 3 clinical trials using a compound called calcitonin gene-related peptide (or CGRP) that contains antibodies that attack the protein in the brain that causes the severe headaches.
"All four anti-CGRP trials currently underway by the separate companies are positive, showing very promising efficacy for patients and good safety profiles so far. In terms of timing, Amgen's drug is currently on track to be the first available to patients," Carl Cincinnato, director of Quantified Health and The Migraine World Summit, told FOX Business.
According to the Migraine Research Foundation, the illness is the 3rd most prevalent—and the 6th most disabling—in the world and affects 12% of the U.S. population, including children. Women and children are impacted the most at 18% and 10%, respectively, while 6% of men suffer from migraines.
Amgen says while the other companies are seeking federal approval, their CGRP drug called erenumab is the only one so far to file for a Biologics License Application (BLA) with the FDA.
"[We] can't make direct comparisons between the different drugs because there aren't head-to-head comparison studies. Erenumab is specifically designed to prevent migraine by blocking the CGRP receptor in three pivotal studies," an Amgen spokesperson told FOX Business.
Additionally, the California-based company says the drug has been shown to substantially reduce monthly migraine days in people at both low and high frequencies.
Eli Lilly, which made headlines last year when its Alzheimer's prevention drug, solanezumab, failed during a late stage trial, told FOX Business that they plan to submit their new migraine drug, galcanezumab, with the FDA later this year after the drug also showed a reduction in migraine days during trials last week.
"We've recently announced galcanezumab met the primary endpoint in three Phase 3 studies, demonstrating statistically significant reductions in the number of monthly migraine headache days compared to placebo at both studied doses," Eric Pearlman, M.D. and medical fellow at Eli Lilly said. "Lilly will submit a BLA to the U.S. FDA for galcanezumab in the second half of 2017, followed by submission to other regulatory agencies around the world."
Additionally, the company says they have developed a drug called lasmiditan to treat acute migraines that could represent "the first significant innovation" in treatments in more than 20 years.
Teva Pharmaceutical, an Israeli drugmaker, said they also plan to submit an application to the FDA later this year with anticipated approval and launch of their drug fremanezumab during the second half of 2018 after reposting positive Phase 3 results.
"With these results, Teva believes fremanezumab has the potential to address a significant unmet need for a preventative treatment option for the millions of people who suffer from the debilitating effects of migraine." Nancy Leone, senior director of communications at Teva, told FOX Business.
Alder Biopharmaceuticals, however, says their migraine drug, eptinezumab, is only currently undergoing Phase 3 testing and they don't plan to submit with the FDA until the second half of 2018. During the company's Phase 2b clinical trials, their drug—which is the only one infused by IV—showed a drastic reduction in migraines after a single administration.
"Approximately one-third of the patients experienced a 75% or greater reduction in migraine days as early as weeks 1-4, which was sustained through week 12. In addition, a post hoc analysis of data from that trial demonstrated a reduction in the percentage of patients experiencing migraine within 24 to 48 hours post administration. In our Phase 2 clinical trials, the safety profile of eptinezumab was similar to placebo," an Alder spokesperson told FOX Business.
Alder said migraines cost employers around $13 billion annually in lost work days and a drug like eptinezumab, if approved, could have a value of between $1.5 to $2 billion.