'Pharma Bro' Martin Shkreli could face longer jail sentence after judge finds him liable for $10M in losses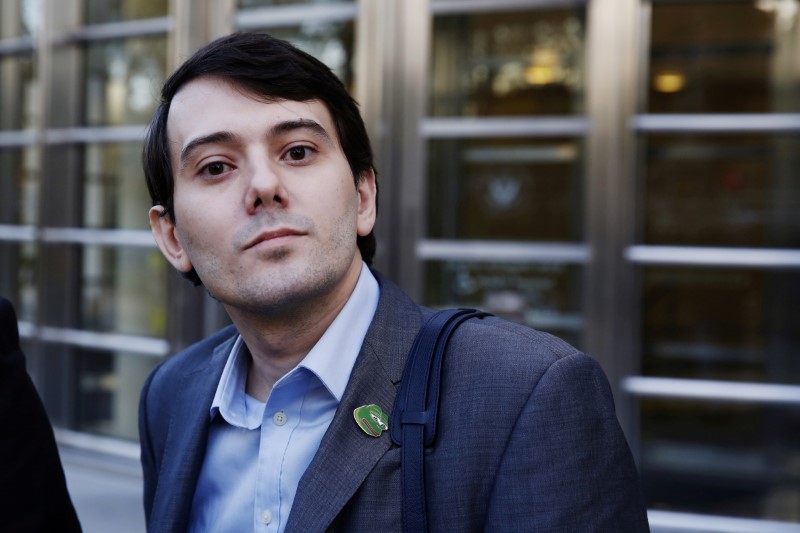 A judge on Monday ruled that Martin Shkreli, also known as the "Pharma Bro," should be held liable for more than $10 million in losses when he is sentenced in March for committing, and conspiring to commit, fraud.
The ruling comes after the pharmaceutical executive tried to overturn a jury's conviction on multiple charges of defrauding investors. Shkreli's lawyer, Ben Brafman, has defended his client by maintaining that none of the investors actually lost money, and some even profited. The defense also claims Shkreli did not personally benefit from any of the fraudulent activities.
Shkreli was found guilty in August on three counts of securities fraud after allegedly running his businesses like a Ponzi scheme. While he lost millions of investors' dollars on bad trades, he paid them back with profits he made from his drug company Retrophin.
Shkreli is also known for price gouging. In 2015 he infamously raised the price of his HIV drug, Daraprim, by 5,000% – to $750 per pill from $13.50 – a decision he defended at the time.
Judge Matsumoto found Shkreli responsible for $6.4 million that investors put into his funds as a result of fraud and $4 million for trying to inflate the stock price of Retrophin by attempting to prevent investors from selling their shares. The weight of the financial liability suggests Shkreli could be on the hook for an even longer prison term.
Shkreli was free on $5 million bail, but had that freedom revoked after taking to his Facebook page to offer a $5,000 cash reward for a strand of then-presidential candidate Hillary Clinton's hair.
His sentencing is scheduled for March 9.