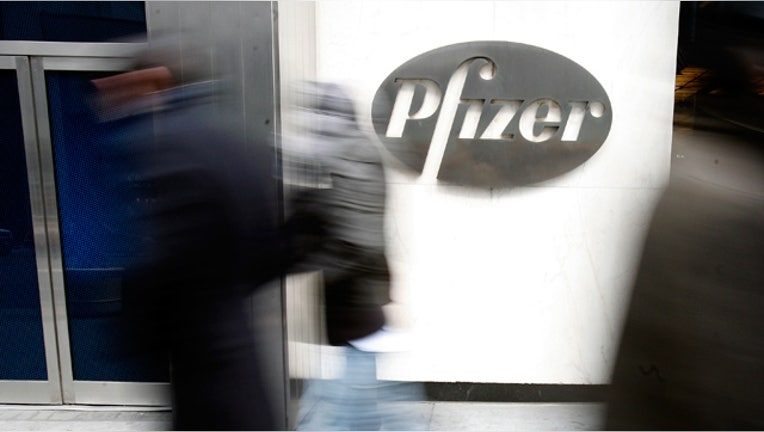 Shares of Pfizer (NYSE:PFE) climbed to multi-year highs on Tuesday after the drug maker reported better-than-expected second-quarter earnings on cost cutting measures and positive late-stage study results of an experimental arthritis drug.
The New York-based pharmaceutical giant reaffirmed its fiscal 2012 guidance despite reporting a 9% decrease in revenues to $15.1 billion compared with a year-earlier $16.5 billion.
Analysts in a Thomson Reuters poll had on average been anticipating sales of $14.87 billion. Sales in the U.S. fell 15% to $5.7 billion from a year ago, hurt by the loss of exclusivity of blockbuster cholesterol drug Lipitor in November 2011.
Outside of the U.S., revenue was down 5% to $9.3 billion, reflecting a strong dollar that crippled foreign exchange rates.
By division, primary care sales fell 32% to $4 billion and 10% in biopharmaceutical to $13 billion, partially offset by a 16% improvement to $2.7 billion in established markets and 8% growth to $2.6 billion in emerging markets, led by targeted efforts in China and Russia.
"We delivered solid results this quarter … achieved despite the $1.8 billion, or 11%, negative impact on revenues of product losses of exclusivity compared with the year-ago period, primarily Lipitor in most major markets," Pfizer CEO Ian Read said in a statement.
The company reiterated its 2012 forecast with sales between $58 billion and $60 billion and earnings, excluding items, between $2.14 and $2.24. The Street is looking for earnings of $2.21 on sales of $60 billion.
Pfizer reported a 25% increase in second-quarter net income of $3.25 billion, or 43 cents a share, compared with a year-earlier $2.6 billion, or 32 cents. Excluding one-time items, Pfizer earned 62 cents, beating average analyst estimates of 54 cents.
The drug company also reported on Tuesday positive top-line results from tofacitinib, its experimental drug that is being studied for use in adults with moderate-to-severe active rheumatoid arthritis.
Pfizer found that tofacitinib monotherapy met its primary endpoints and demonstrated "statistically significant changes" in inhibiting structural damage. The drug was also found to be superior to existing arthritis drug Methotrexate, or MTX.