Pfizer stock downgraded on expiring Viagra, Lyrica patents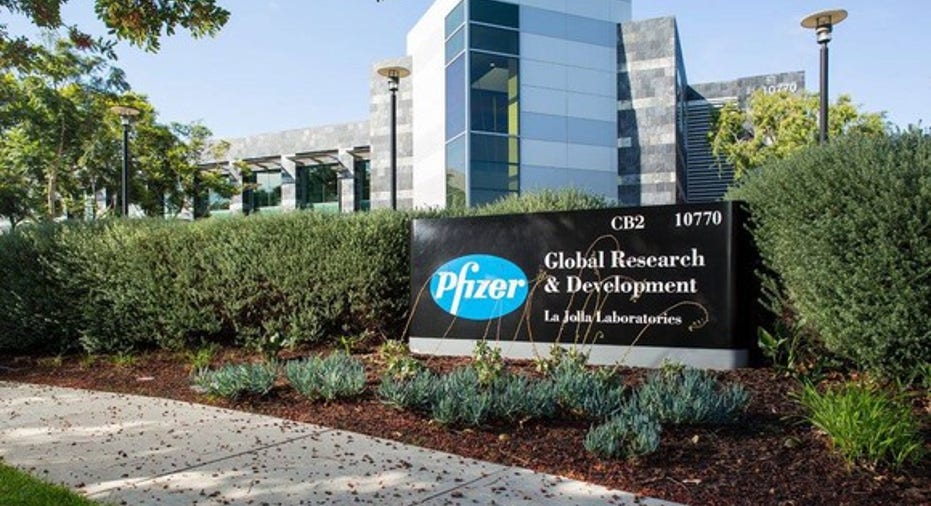 Shares of the pharmaceutical giant Pfizer (NYSE:PFE) took a dip Thursday morning after a Wall Street bank lowered its stance on the drugmaker amid two key drug patent expirations—including their its popular Viagra drug—over the next 18 months.
Credit Suisse (NYSE:CS) downgraded Pfizer shares to neutral from outperform Thursday as well as lowering its target price to $36 from $38.
Pfizer will lose its exclusivity for Viagra—a drug to treat erectile dysfunction—this December as well as one of its drugs to control seizures called Lyrica in June of 2019. The two products combined accounted for $4.2 billion of sales in the U.S. last year.
"These are both very high margin products and we think the Street may be underappreciating the impact these patent expires will have on [Pfizer] operating margins through 2019/2020 timeframe," Credit Suisse analyst Vamil Divan wrote in a note to clients.
Additionally, the drugmaker has underperformed over the last year with its shares down around 8% compared with the S&P 500's 14% return.
"We have been long-time supporters of the PFE story and see opportunities for upside over the long-term, but see more limited drivers of upside over the next 6-12 months," Divan added.
And Credit Suisse isn't the only investment bank to turn less positive on Pfizer in recent months. Citigroup also downgraded its positioning to neutral in May of this year.
Shares of Pfizer have declined 0.2% to $33.55 today, while Johnson & Johnson has risen 0.8% to $136, and Merck has gained 0.5% to $63.18.
Pfizer did not immediately respond to FOX Business' a request for comment.