Pfizer files suit against J&J over Remicade contracts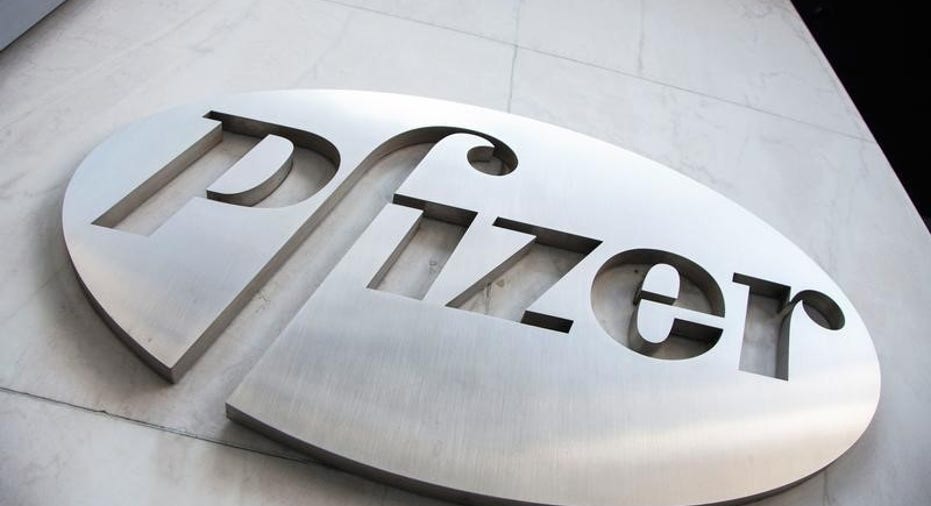 Drugmaker Pfizer Inc on Wednesday filed a lawsuit against Johnson & Johnson (JNJ.N), saying its rival's contracts with health insurers for blockbuster rheumatoid arthritis drug, Remicade, were anticompetitive and blocked sales of Pfizer's new biosimilar.
Pfizer said in the suit that J&J is offering discounts on its Remicade treatment in exchange for essentially excluding Pfizer's drug from insurance coverage, keeping it out of the hands of patients.
J&J signed exclusionary contracts with health insurers, hospitals and doctor groups after U.S. regulators approved it as a reasonable substitute for Remicade in 2016, Pfizer said.
The contracts with insurers - including UnitedHealth Group, Anthem Inc, Aetna Inc and Cigna Corp - covered about 70 percent of the commercially insured patients in the United States, the lawsuit said.
J&J was not immediately available for comment. Aetna declined to comment and other U.S. insurers contacted for this story did not have an immediate comment.
Remicade is an infused treatment for chronic autoimmune disorders and costs about $4,000 per dose, or $26,000 a year, Pfizer said in the suit. Its Inflectra rival is priced 19 percent lower than that list price.
The logo of healthcare company Johnson & Johnson is seen in front of an office building in Zug, Switzerland July 20, 2016. REUTERS/Arnd Wiegmann But Pfizer said it has not been able to reach customers because of J&J's anticompetitive actions. The suit comes at a time when insurers, consumers and the U.S. government have pushed for lower drug prices, saying double-digit annual price increases are unsustainable.
Biosimilars are intended to be lower cost alternatives to expensive biotech medicines. But because they are made from living cells and it is not possible to make an exact copy of the branded medicine, they are not automatically substituted for the existing branded drug the way a generic drug would be.
Pfizer said in the lawsuit that J&J's contracts with many insurers exclusively pay for Remicade and only pay for Inflectra in limited cases where patients "fail first" on Remicade.
In return, Pfizer said, J&J pays after-market rebates on both new and existing customers' Remicade purchases. To make up for the J&J rebates and discounts on this large base of old and new customers, Pfizer said it would need to price Inflectra below its own average variable cost.
Pfizer shares were up 1.6 percent, or 57 cents, at $36.02 and J&J shares fell 1.4 percent, or $1.83, to $133.39.
The case was filed in the U.S. District Court for the Eastern District of Pennsylvania.