Pfizer Axes Late-Stage Lyrica Study Following Disappointing Results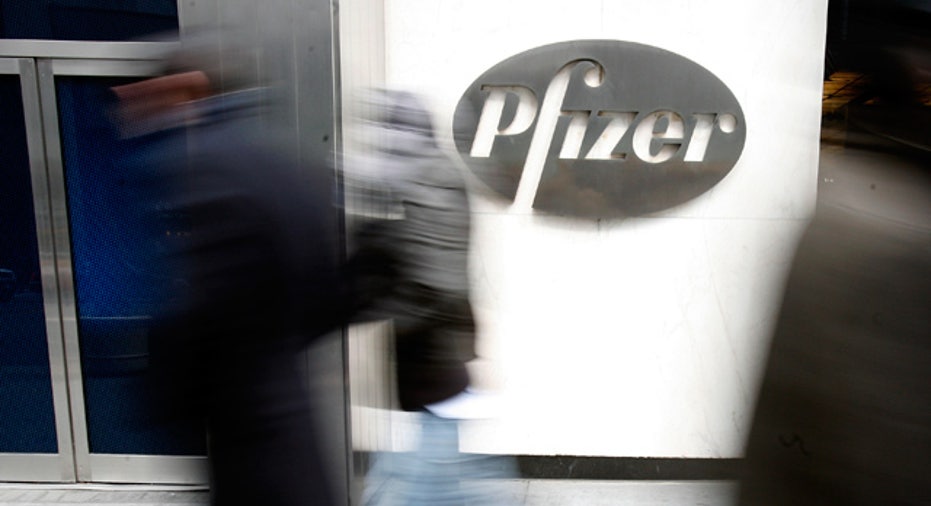 Pfizer (NYSE:PFE) reported disappointing results from a late-stage trial of pain drug Lyrica for diabetes-related nerve damage on Friday and said it was putting the brakes on a similar study for patients with HIV neuropathy.
The disappointing results come as pharmaceutical giants continue to explore new and existing drugs in an effort to build their product portfolio at a time when blockbuster treatments are losing U.S. patent protection and facing fierce generic threats.
Last week, Pfizer reported a 19% drop in quarterly profit as sales of its top-selling product, Lipitor, fell 71% in the U.S. in the first quarter since the cholesterol treatment lost its patent exclusivity.
Pfizer's Lyrica is being studied as a treatment for pain associated with diabetic peripheral neuropathy, which is a form of nerve damage that often begins in the feet and hands. The symptom affects about 20% of people with diabetes and is associated with a burning pain.
While no safety concerns were raised during the phase III trial of nearly 300 patients, all of whom had inadequate treatment to other medications, the level of pain improvement was not "statistically significant" compared with placebo, New York-based Pfizer said.
Patients in the 13-week double-blind study had a total improvement in mean pain score of 3.9 points on a 10-point pain numeric rating scale, compared with 3.5 points for the placebo.
Adverse events such as peripheral edema, dizziness, somnolence and upper respiratory tract infection were experienced, but were virtually identical to the placebo. Pfizer said it plans to conduct further analysis on those initial results.
Separately, Pfizer said it was stopping a phase 3 trial of Lyrica for the treatment of nerve paid in patients with HIV neuropathy because the pain symptoms were "virtually identical" to the placebo treatments.
"The results of this study show the complexities of studying pain, particularly in a difficult-to-treat condition such as neuropathic pain associated with HIV neuropathy for which there are no approved medications in the United States," said Steven Romano, M.D., head of Pfizer's medicines development group.
Lyrica, which is approved to treat other forms of pain, saw sales climb 16% to $955 million in Pfizer's latest quarter.