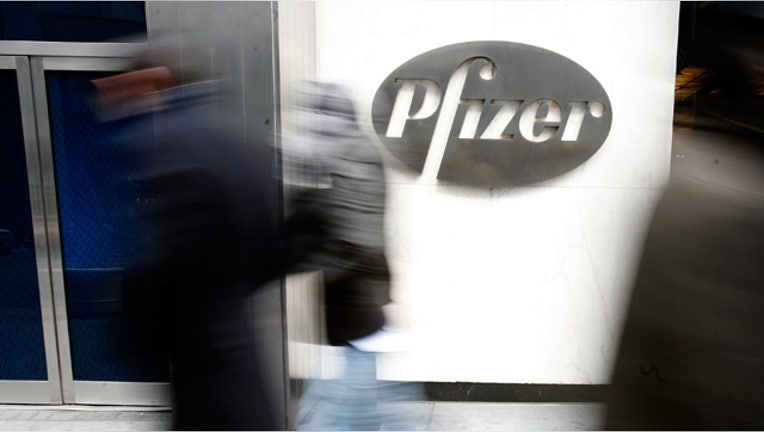 Pfizer (NYSE:PFE) revealed a 16% drop in third-quarter revenues and narrowed its fiscal 2012 forecast below expectations on Thursday, hurt by the sale of its nutrition business and generic competition of its cholesterol drug Lipitor.
Excluding the $564 million in revenue lost by selling its infant nutrition business to Nestle in April for $11.9 billion, revenue slipped to $13.98 billion, below average analyst estimates of $14.64 billion.
U.S. sales declined by 18% to $5.6 billion and primary care revenues fell 37% as the company faced intensifying competition of its Lipitor blood drug, which lost patent exclusivity late in 2011.
"Overall, our results this quarter reflect continued product losses of exclusivity, most notably Lipitor in all major markets," Pfizer CEO Ian Read said in a statement. "Despite a challenging and dynamic environment, worldwide revenues from many of our key medicines, including Enbrel, Celebrex and Lyrica, continued to grow operationally."
The company also performed well in emerging markets last quarter, particularly in China.
The New York-based drug maker reported net income of $3.21 billion, or 43 cents a share, down 14% compared with a year-earlier $3.74 billion, or 48 cents. Excluding one-time items, Pfizer earned 53 cents, matching the Street's view.
Pfizer narrowed its fiscal 2012 EPS and sales guidance, now anticipating reported revenues of $58 billion to $59 billion, lowering the top-range from $60 billion, and adjusted earnings in the range of $2.14 to $2.17 from an earlier $2.12 to $2.22.
The consensus is calling for earnings of $2.21 a share on sales of $59.47 billion.
Shares of Pfizer fell about 1.5% to $24.50 Thursday morning. The company was originally supposed to report quarterly earnings on Tuesday but delayed the announcement by two days because of Hurricane Sandy.
The drug giant's board announced a new $10 billion share repurchase program on Thursday, which will become effective upon the closing of the sale of its nutrition business.