PFG Chief Wasendorf Arrested on Charges of Lying to Regulators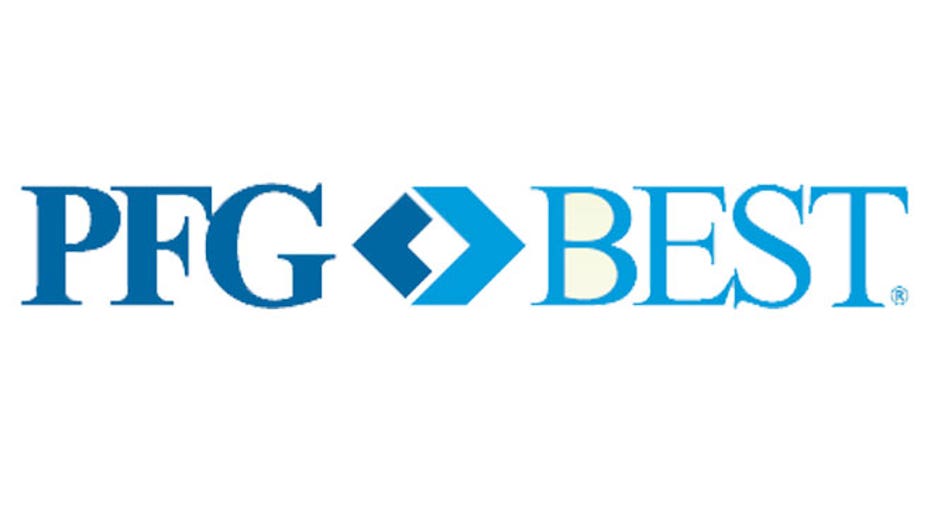 Russell Wasendorf Sr was arrested on Friday after allegedly stealing more than $100 million from clients of his now-bankrupt brokerage PFGBest, using little more than a rented P.O. Box, Photoshop and inkjet printers to dupe regulators for decades.
In the dramatic conclusion to a week-long drama that has shaken trader confidence in the trillion-dollar U.S. futures markets, FBI agents arrested Wasendorf, 64, at the Iowa City hospital he was taken to after he tried to commit suicide on Monday, and they released parts of the detailed confession he had left.
In that signed statement, released as part of the criminal complaint, Wasendorf said he began forging bank documents after the business he built from his basement risked failing without additional capital.
"I was forced into a difficult decision: Should I go out of business or cheat?" he wrote. He chose to cheat, and described the deceit that extended for nearly the entire life of his firm, known as PFGBest and formally named the Peregrine Financial Group.
"I guess my ego was too big to admit failure. So I cheated," the note said. It was discovered on Monday in his car outside PFGBest's Iowa headquarters, where Wasendorf had tried kill himself by funneling in tailpipe exhaust.
FBI agents arrested Wasendorf for making false statements to regulators, the agency said.
The arrest and disclosure will end much of the mystery that has enveloped the futures industry this week, but not the pain the disclosures around Wasendorf and his company brought to the small Iowa town where PFGBest is based and to a financial industry still smarting from the failure of rival brokerage MF Global.
"I have committed fraud," Wasendorf wrote in the note, the contents of which he later told authorities was true. "I feel constant and intense guilt."
Yet he also writes in almost boastful detail about the "blunt authority" that allowed him to control the flow of documents into the company; how he used a simple post office box to trick "unquestioning" regulators; and his skill in turning out forged bank statements within hours that "no one suspected."
He is set to appear in federal court in Cedar Rapids, Iowa, later on Friday.
A spokeswoman for PFGBest could not be reached for comment. The name of Wasendorf's lawyer was not immediately known.
PFGBest President Russell Wasendorf Jr, son of the accused CEO, was in the dark about his father's alleged crimes, said his lawyer, Nicholas Iavarone, who represented PFGBest for 23 years.
"Working on something as traumatic as this and as personally devastating, it's just been a very hard week," Iavarone said in an interview. Wasendorf Jr has been assisting authorities in the investigation, he added.
Wasendorf's note said "no one else in the company" ever saw the real bank statements before he doctored them.
REGULATORY SHOCK
Wasendorf's downfall has shocked his family and colleagues and has shattered his image in his adopted hometown of Cedar Falls, Iowa, where he moved PFGBest's headquarters in 2009 after building an $18 million complex that included day-care, a four-star cafeteria and state of the art geothermal climate control.
More widely, his fall also shakes investors' confidence in two pillars of the futures markets: brokers' safeguarding of client money, and, equally importantly, regulators' ability to police the industry.
The prolonged nature of the fraud is sharpening criticism of regulators like the National Futures Association, the industry group that had first-line responsibility for overseeing non-exchange brokers like PFG. MF Global, by contrast, is believed to have tapped into client funds in a desperate bid to keep itself afloat during its final days.
"It's stomach churning," said Lauren Nelson, director of communications for Attain Capital, an introducing broker specializing in managed futures in Chicago that had accounts at PFGBest. "It's unbelievable that this was able to be going on for so long without the regulators noticing."
Peregrine was first registered as a futures brokerage in 1992, according to its website. Wasendorf in the statement said the forgeries started "nearly twenty years ago," suggesting he was fooling regulators from the very beginning.
Wasendorf wrote that he quickly learned how to falsify online bank statements amid the rise of Internet-based banking, and that "regulators accepted them without question."
Until now, apparently. The NFA started a new audit of PFGBest about two weeks ago, demanding for the first time that he allow its auditors an electronic, direct look at his bank accounts, NFA's non-executive chairman Chris Hehmeyer said.
"They are the ones that uncovered this whole thing," Hehmeyer said in an interview. "If they hadn't caught him, it could have gotten a lot bigger."
Wasendorf gave NFA the authority to do so on Sunday, Hehmeyer said.
Separately in Washington, the Commodity Futures Trading Commission (CFTC) on Friday approved a new regulation called the "Corzine rule," designed to beef up the protection of customer funds after the collapse of MF Global, which is believed to have misused up to $1.6 billion of clients just before it collapsed.
SOLE CONTROL, INK-JET PRINTERS
The letter does not explain why Peregrine Financial Group needed capital. The brokerage industry is low-margin and can be cutthroat, particularly to newcomers like Wasendorf, who was an Iowa outsider scrapping to get a foothold in the clubby Chicago community.
Over the years he amassed an unusual empire, however, from a stake in a leading Romanian property company to a glossy industry magazine to restaurants including myVerona -- an upscale Cedar Falls eatery that is "closed until further notice."
Wasendorf said he had sole control over the U.S. Bank accounts and could make counterfeit statements within a few hours using a combination of Photoshop, Excel spreadsheets, scanner and both laser and ink-jet printers, according to the complaint.
He hid his fraud from others at PFGBest "with careful concealment and blunt authority," ordering that the bank statements should be delivered directly to him unopened and that bank employees should only speak to him, the complaint said.
"If anyone questioned my authority, I would simply point out that I was the sole shareholder."
He wrote that he opened a post office box in the name of Firstar Bank -- and then later U.S. Bank -- and intercepted confidential audit forms from regulators.
The federal complaint alleges that, from 2010 through July of 2012, Wasendorf made false statements to the U.S. Commodity Futures Trading Commission regarding the value of customer segregated funds held by Wasendorf's Iowa-based company.
Peregrine filed for bankruptcy protection on Tuesday and the CFTC and the National Futures Association have accused the firm and Wasendorf of misappropriating more than $200 million in customer funds.