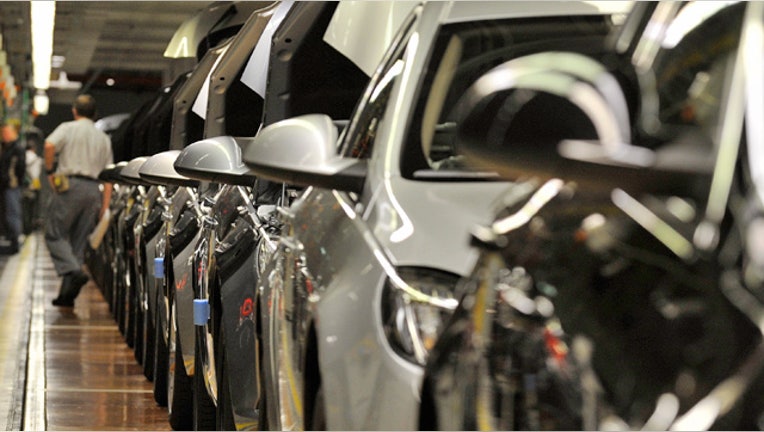 A deal for General Motors Co. to sell its Adam Opel AG European business to French car maker Peugeot is expected to be announced Monday, according to two people familiar with the plan.
The companies finalized terms in recent days after several months of discussions, one of the people said. A purchase price couldn't be learned. Representatives for GM and Peugeot declined to comment.
The companies are expected to announce the deal before European markets open Monday and hold a press conference in Paris at 9:15 a.m. local time, according to a different person familiar with the matter. Several European governments had expressed concerns over implications for jobs related to the tie-up after the companies disclosed their talks last month.
With the acquisition, Peugeot, officially known as Group PSA SA, would boost its European market share more than 6 percentage points to about 16%, passing French Rival Renault SA to occupy second place behind Volkswagen AG's 24%.
Unloading Opel, a German brand that sold its first vehicle at the end of the 19th Century, would knock GM's volume down by 10% and signal that GM Chief Executive Mary Barra has shelved any plans to re-enter the running for the crown of the world's largest car maker.
While it loses volume with the sale, GM will get an immediate boost to its profit margin. Opel has failed to turn a profit since 1999, losing on average about $1 billion a year since then.
Detroit rivals Ford Motor Co. and Fiat Chrysler Automobiles NV returned to the black in Europe recently. But GM recently said it didn't expect to make money in the region until 2018.
An expected return to profit last year was short-circuited by the plunge in the pound following the Brexit vote in the U.K., where Opel sells about 250,000 vehicles a year under the Vauxhall brand.
For Peugeot Chief Executive Carlos Tavares, acquiring Opel is a daring move. At the helm of the French company over the past three years, the executive had made a name for himself as a cost cutter more intent on squeezing out savings from existing operations than building volumes.
He has often touted that he cut Peugeot's break-even production point to 1.6 million vehicles a year, 1 million less than the company needed to sell to turn a profit a few years earlier.