Personalized Chocolate for Valentine's Day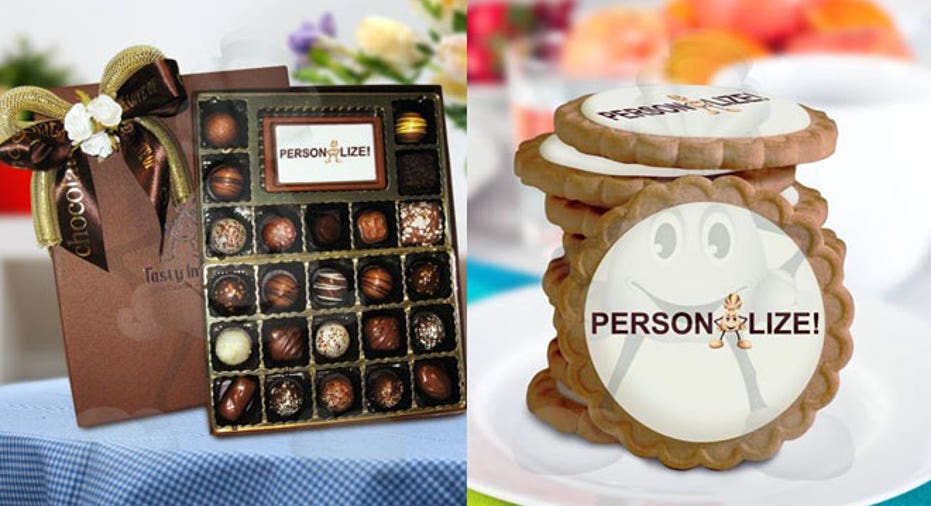 Small Business Spotlight: Tasty Image
Who: Derri Cerbone, @Tasty_Image
What: Chocolate customized with personal images
When: 2003
Where: Boynton Beach, FL
How: In 2003, teacher and single mom Derri Cerbone saw a trade-show demonstration featuring technology that was capable of printing images on chocolate. Cerbone purchased the machine and started building the business that would become Tasty Image out of her home, selling personalized chocolates door to door.
As business grew, Cerbone opened a retail store, and in 2010, the first Tasty Image franchises opened. Now, customizable chocolate from Tasty Image is available around the globe, from Sacramento to Saudi Arabia.
Quote from the owner:  "We add personalized products to a one-pound box with regular chocolate truffles … It's a traditional product with contemporary flare that you can't find anywhere else."
We're highlighting small businesses from around the country as nominated by you, our readers. If your favorite small business is using Twitter to communicate with customers, let us know about it @fbsmallbiz with the hashtag #mysbc, and it may be featured as an upcoming Small Business Spotlight.