'Personality Shines Through' in Business PR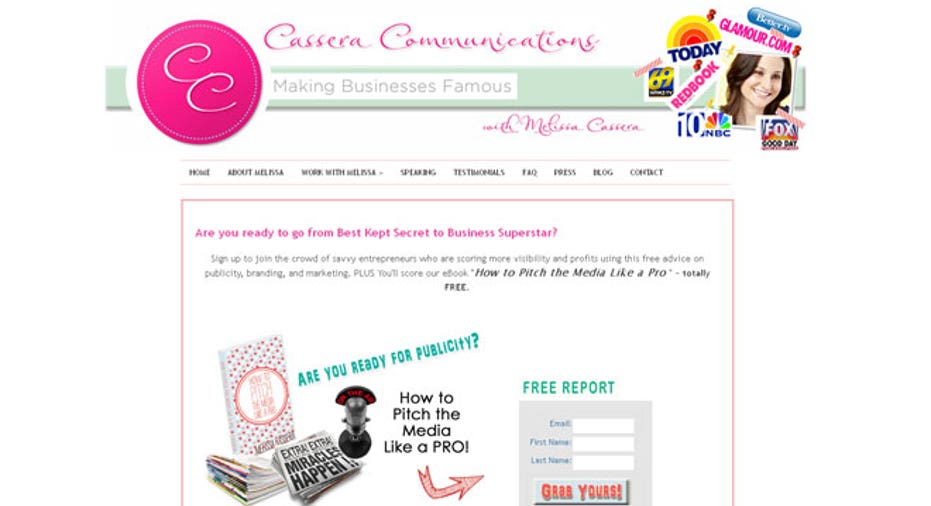 We're highlighting small businesses from around the country as nominated by you, our readers. If your favorite small business is using Twitter to communicate with customers, let us know about it @fbsmallbiz with the hashtag #mysbc, and it may be featured as an upcoming Small Business of the Day.
Small Business of the day: Cassera Communications
Who: Melissa Cassera, 32, @casseracomm
What : PR consulting firm for businesses
When:  January 2005
How:  Cassera comes from a corporate PR background and has had experience in acting, modeling and television.  Driven by a desire to merge those passions, along with a yearning to start her own business, Cassera discovered a way to make it work. She witnessed trends in public relations shifting and becoming a lot harder for small business to get noticed. That's when she came up with the idea to work closely with small business owners to make them shine in their particular industry.
Where: Cherry Hill, NJ –where she has 3 people on her team.
Biggest lesson learned from a customer: "Really just to be myself in business and to let my personality shine through," said Cassera. Starting at a young age led her to think that she should be competing with people with 20+ year of experience which made her act older. "I found that when I made the shift, a few customers told me that they loved me because my personality would shine through. When I made that shift, that's when I was able to triple my business."
To view more Small Businesses of the Day, click our interactive map.