Perella Weinberg Seeks Partner Amid M&A Slump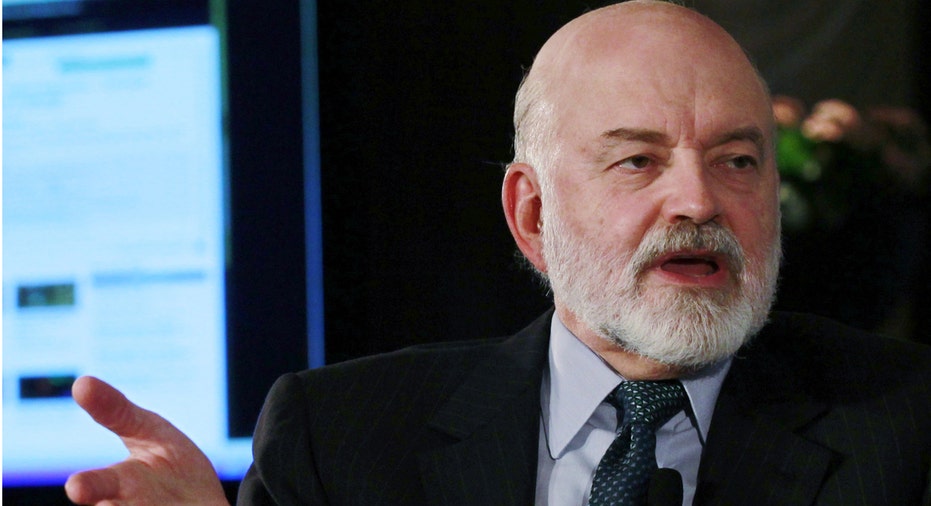 Investment bank Perella Weinberg Partners is in merger discussions with Tudor, Pickering, Holt & Co. in a deal that would reflect the dire conditions on Wall Street particularly among medium-sized banks, and the potential for new restructuring business arising from the shakeout in the U.S. energy industry, the FOX Business Network has learned.
People with direct knowledge of the matter say if terms are reached between the New York-based Perella Weinberg and the Houston-based Tudor Pickering, a deal could be announced in the coming weeks.
These people add that both sides might decide on entering into some type of joint venture instead of an outright merger and talks could also break down. A spokeswoman for Perella Weinberg declined to comment; Tudor Pickering didn't return repeated calls for comment.
The combination would unite two former Goldman Sachs (NYSE:GS) partners; Peter Weinberg, one of the founding partners of Perella Weinberg, and Robert Tudor, the chief executive of Tudor Pickering. Both were members of the last partnership class to run Goldman before it became a public company in 1999.
But people with direct knowledge of the matter say economics, rather than personalities, has been driving the discussions as both firms grapple with a continued sharp slowdown in mergers and acquisition activity that has squeezed Wall Street over the past year, hitting mid-sized firms particularly hard.
According to the publication Mergers & Acquisitions, deal activity for January 2016 was the "Worst…for mid-market M&A in 25 years," and the deal crunch "deepened" in March.
Meanwhile, Perella Weinberg, led by long-time banking impresarios Joe Perella and Weinberg is in need of restoring the firm's once vibrant business of restructuring companies that are in bankruptcy or headed there, following the tumultuous departure of their expert in that area, Michael Kramer.
Kramer, who was fired from Perella Weinberg in 2015 for alleged violations of his employee agreement, has filed a $100 million lawsuit against his old firm for back-pay and damages. Perella Weinberg has countersued Kramer and several former partners for violating their non-compete clauses and siphoning restructuring business to their new firm.
Tudor Pickering is seen by some people inside Perella Weinberg as a way to gain entry to restructuring deals in Kramer's absence given the Houston-based firm's expertise in the oil and gas industries. With the decline in oil and commodity prices, these debt-burdened outfits are looking to enter into deals that would repair their balance sheets.
But Perella Weinberg also has broader aspirations in any deal with Tudor Pickering; The firm's expertise in the clubby business of energy deal making would drive revenues if and when the oil prices recover. Tudor Pickering, meanwhile, will have access to Perella Weinberg's wider array of businesses, which includes advising top companies on corporate finance and shareholder activism in addition to middle-market investment banking activity.
"I'm sure that Perella Weinberg is looking to get into energy restructuring given what's happened to that industry," said one banker. "But Tudor Pickering might not be a great fit; Restructuring is a niche business and Tudor specialized in energy M&A, which has dried up."
Neither Perella Weinberg nor Tudor Pickering ranked among the top 20 banks for deals $1 billion or under during the first quarter of 2016, according to Thomson Reuters, after failing to make the list for all of 2015.