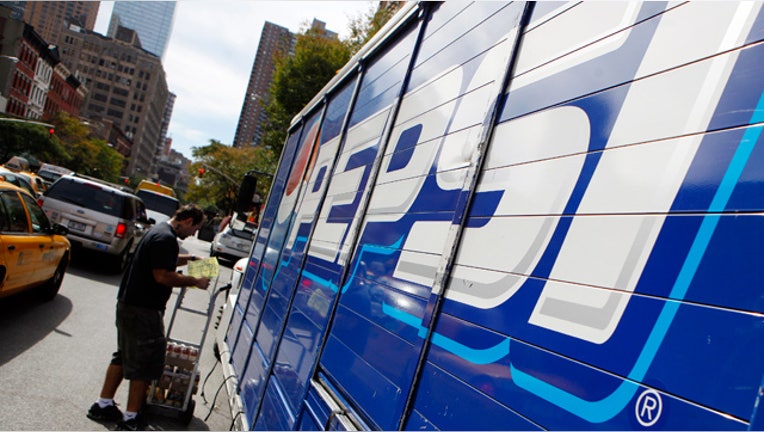 Food and beverage company PepsiCo (NYSE:PEP) revealed plans on Thursday to axe nearly 9,000 jobs and also posted fourth-quarter earnings that narrowly topped Wall Street's expectations.
As part of a multi-year productivity initiative, Purchase, N.Y.-based PepsiCo said it will eliminate 8,700 jobs, representing 3% of its global workforce. The layoffs are more than twice as much as those the company had reportedly been planning in an effort to juice profits.
PepsiCo, which is the parent of Frito-Lay, Tropicana and Gatorade, said it expects its cost-cutting program to generate $1.5 billion of incremental cost savings by 2014. The initiative also includes "optimization" of operating practices and organization structure.
"In a volatile global environment over the past five years, PepsiCo has delivered double-digit compound annual growth in core net revenue, 8% compound annual growth in core EPS, and returned about $30 billion to shareholders in the form of dividends and share repurchases," CEO Indra Nooyi said in a statement. "Our goal is to continue on that earnings trajectory over the next 5 to 10 years, fully recognizing that we need to make changes in how we operate to address the challenges we identified in the review process."
Even as it cuts costs, PepsiCo said it plans to spend $500 million to $600 million on marketing this year as it strides to boost North American sales.
PepsiCo also said it plans to boost its dividend by 4% to $2.15 a share, marking its 40th-straight year of dividend growth.
PepsiCo said it earned $1.42 billion, or 89 cents a share, last quarter, compared with a profit of $1.37 billion, or 85 cents a share, a year earlier. Excluding one-time items, it earned $1.15 a share, topping forecasts for $1.13.
Revenue climbed 11% to $20.16 billion, beating the Street's view of $19.91 billion. Operating shrank to 11.1% from 12.3%.
"We continued to stimulate strong consumer demand for our products, and our successful pricing and productivity programs partially offset the impacts of inflation," Nooyi said.
Shares of PepsiCo, which have been mostly flat so far this year, declined 2.88% to $64.82 ahead of the opening bell.