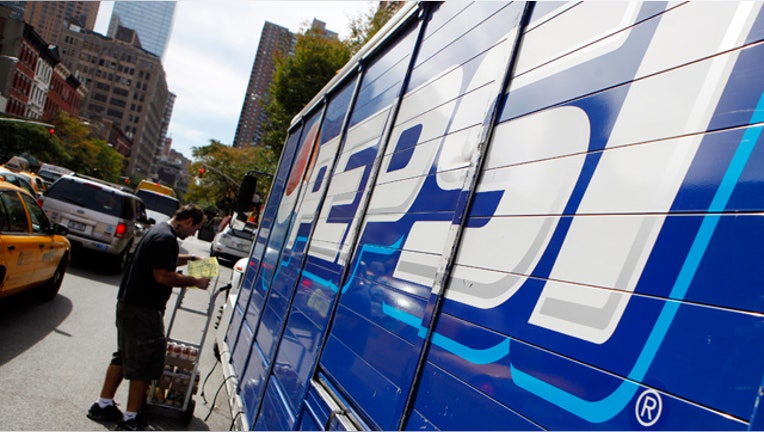 PepsiCo (NYSE:PEP) announced two fresh deals on Monday that will have it hosting live concerts on Twitter and exclusively serving beverages at more than 3,000 restaurants owned by DineEquity (NYSE:DIN).
The soda and snack maker has inked a 10-year contract with DineEquity, making it the exclusive non-alcoholic beverage provider for the restaurant operator's more than 1,800 Applebee's and 1,500 IHOPs.
The partnership marks the first time in IHOP's 53-year history that PepsiCo beverages will be served exclusively in the chain's restaurants. Applebee's has sold Pepsi products, which includes the namesake soda, Mountain Dew, Mug Root Beer and Tropicana lemonade, since 2003.
Pepsi also said Monday it will host live concerts to its followers on Twitter this summer as part of a massive global ad campaign called "Live for Now" that highlights its recent expansion into new markets.
As part of the campaign, the Purchase, N.Y. beverage giant said it will present a series of exclusive pop-up, Twitter-enabled concerts this summer featuring major music artists.
The first "Live for Now" ad spot is set to air across the U.S. on May 7 featuring a cameo by Nicki Minaj and her hit "Moment 4 Life."
The company did not expand on which other artists would be participating, but said the concerts will kick off within the next few weeks.
The multi-year scheme, which will be rolled out throughout 2012 and also include a digital platform that will curate trending pop-culture content and entertainment news in real time, is "more than a positioning statement or a single ad creative," according to PepsiCo global enjoyment brands president, Brad Jakeman.
"It will enable the brand to deepen its global equity in a relevant and authentic way, and has already inspired a differentiated way of thinking about brand behavior across the entire Pepsi global marketing system," he said in a statement.
Other marketing strategies as part of the "Live for Now" campaign include television and radio commercials, cinema and outdoor advertising, as well as experimental schemes on digital and social media platforms.