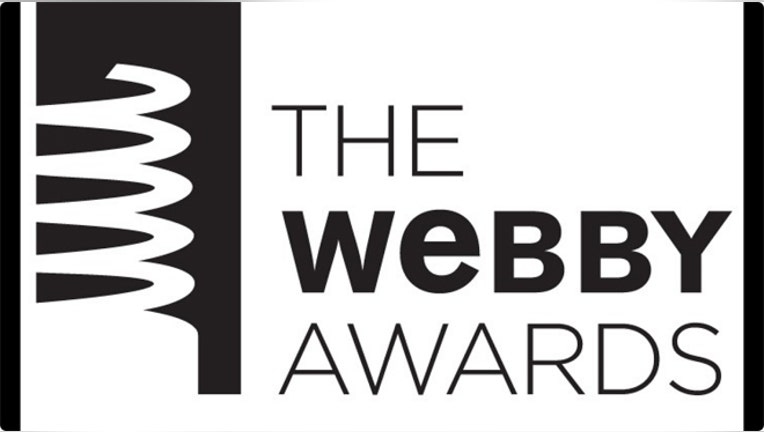 Next week, the winners of the 18th Annual Webby Awards will be announced, and one group could be called a virtual sign of the times: web employment.
"The web has always been a place of opportunity and a place people could create and realize ideas and launch them into the marketplace," says David-Michel Davies, executive director of the Webby Awards. "This year's [Web Employment] nominees show the vast ways the web enables, and they're pretty exciting."
According to the U.S. Census Bureau, Americans' relationship with technology has dramatically changed in the past thirty years. For instance, in 2012, 74.8% of households had Internet access as compared to a mere 18% in 1997. And by 2012, nearly half (45.3%) of adults 25 and older were using smartphones.
That being the case, it makes sense that the Internet is more and more being used as a marketplace for jobs as it opens up opportunities for businesses across the globe.
Davies believes job creation has been at the core of the web for a longtime, dating back to before the Webbys were created in the late 90s. Of the five nominees and six honorees up for the People's Choice Web Employment award, literally, no two are alike.
"[The category] gives you a pretty good lens of all the types of ways [people] are using the opportunity provided by these web services to advance their careers and ideas," Davies says.
THIS YEAR'S NOMINEES
Whether it's a network like Freelancer.com focused on linking up individuals to products, a site like The IdeaLists that connects small-to-medium size companies with potential clients, or a community like HomeHero introducing caregivers with families, entrepreneurship is at the core of each of this year's contenders.
Many small businesses, startups and entrepreneurs today are diving into the global labor pool of professionals able to work on any project online, and increasingly these companies are adding freelancers into their business strategies, according to Nikki Parker, regional director in North America and Oceania for Freelancer.com -- a global outsourcing marketplace.
"It is an exciting transformation of the global employment ecosystem that will lower barriers to work," Parker says. "The exciting thing about the Internet is that not only is it providing work opportunities, but it is also enabling people to self-educate."
Freelancer.com currently boasts 10.9 million skilled professionals on the site from Bangladesh and Saudi Arabia, to Nigeria to the U.S., and sees an average 4,000 jobs posted every day.
The IdeaLists, a match-making community for professionals ("like eHarmony for clients and creative people") that launched four years ago, was built on the idea that the future of marketing will be based on five-figure budgets, not million or billion-dollar sums. Founder Adam Glickman explains that as marketing evolves, "now you have to make thousands of very hyper-targeted messages … the question is how do you retool the agency model to fit this new paradigm?"
Glickman's answer is to match clients with "creative, capable, deliverable" people through an algorithm.
"There are tons of companies that just don't want or need an ad agency – record labels, fashion brands, small restaurant chains – [but] there's this whole world of clients that need higher quality marketing," he says.
The one-size-fits-all platform boasts about 65,000 members and its clients run the gamut from startups to Blue Chip brands. The average ticket size for a project is $36,000 (a company's project has to be a minimum of $2,000).
HomeHero, launched in 2013, is a mission-driven marketplace that helps families to find in-home caregivers in the Southern California area. Hiring in-home caregivers is becoming more of the preferred choice for families across the country, CEO and co-founder Kyle Hill explains, but often there is not a lot of transparency as to who you are hiring.
HomeHero says the key to shining in this industry is an intensive vetting process and affordable prices (the average wage for a caregiver in the U.S. is $8 an hour, according to Hill; HomeHero pays $13 an hour). HomeHero caregivers are non-medical personnel, who provide companionship and a helping hand around the house for seniors.
Other nominees up for the Web Employment People's Choice Award this year include upstart electric company Powershop.com and creative networking site Creativepool.
The Webby Awards were established in 1996 and celebrate Internet achievement to mark the vast growth of the web as a resource for business and creativity in people's everyday lives. This year, the Webbys received 12,000 entries from more than 60 countries and generated some 900 million impressions. Winners for both The Webby Award and The Webby People's Voice Award categories will be announced on Monday, April 28.