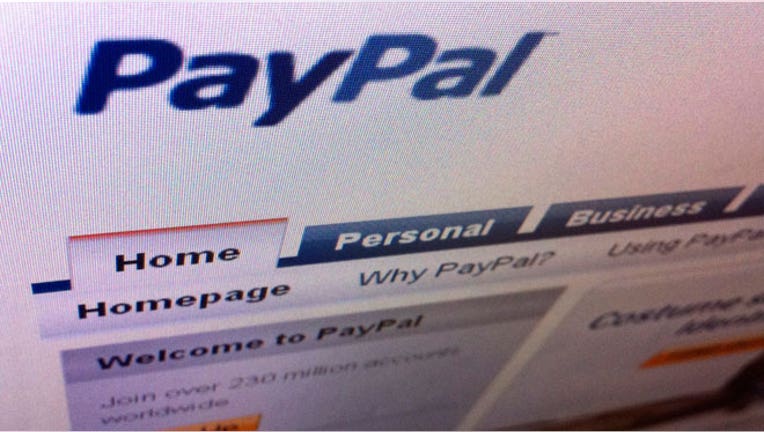 Online finance giant PayPal unveiled a triangle-shaped gadget Thursday designed to make it easy for businesses to accept credit card payments and more on the go -- a swipe at technology darling Square.
Square, founded by Twitter co-creator Jack Dorsey, unveiled its mobile payment system in May of 2011. Last week the company claimed to be processing more than $4 billion in payments per year, and announced a trial system in NYC taxis.
PayPal wants in on that action.
Its new system, called PayPal Here, is a little blue triangle that plugs into the headphone jack of an iPhone (Android phones shortly, the company says) and lets a merchant accept credit card payments, scan cards checks with the camera on a phone, and easily send invoices or receipts with just a flat, 2.7 percent fee.
But it's about more than just a primary colored shape of plastic, said Ed Eger, a senior vice president with PayPal.
"This announcement is not just about a simple card reader," Eger told FoxNews.com. "It's about the entirety of this offering. "
PayPal processed $125 billion in transactions last year, he noted, for 106 million customers including millions of small- to mid-sized businesses. And as consumers change their shopping habits -- browsing on their mobile phones or even paying with them, thanks to new digital wallet solutions -- PayPal needed to evolve how it could process transactions for them, he noted.
A shirt you buy at Banana Republic while waiting in line at Starbucks -- is that an online transaction or offline?
"Three years from now you won't be able to tell me what's what," Eger told FoxNews.com.