PayNet: U.S. Small Business Borrowing Growth Eases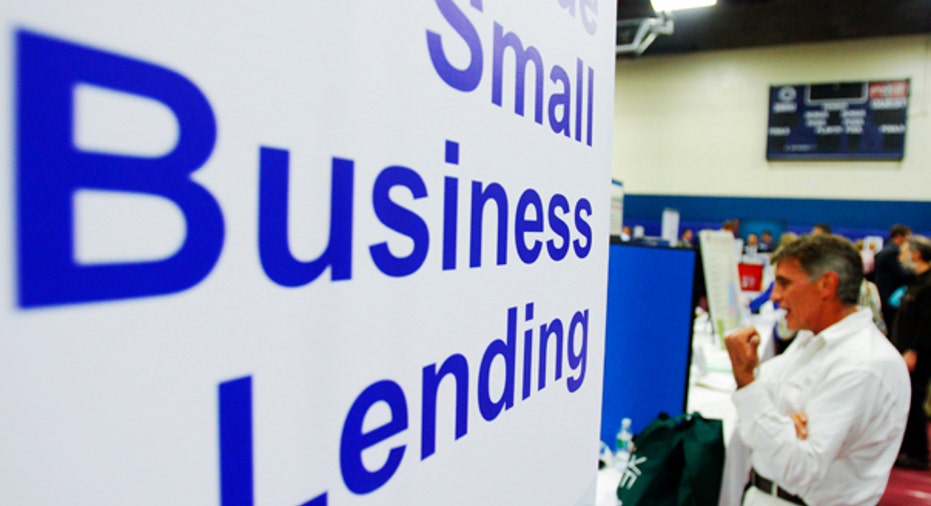 Small U.S. businesses in July moderated what had been a blistering pace of borrowing, held back by uncertainty over U.S. economic growth and the debt crisis.
The Thomson Reuters/PayNet Small Business Lending Index, which measures the overall volume of financing to U.S. small businesses, gained 13% in July from a year earlier, PayNet said on Wednesday. That followed a revised 22% gain in June, and a 27% gain in May.
As measured from a month earlier, the index declined 7%, and is now just above the level reached in April. The setback illustrates the "saw-toothed" pattern of the current recovery, said William Phelan, PayNet's president and founder.
"It's two steps forward, one step back," Phelan said in an interview. "It's really an indication of the slow growth of activity."
Uncertainty about the economic outlook surged as July drew to a close, as U.S. lawmakers appeared at an impasse over a deficit-cutting deal that if not reached could have put the U.S. into its first ever sovereign default. In early August a deal was reached, but worries remain over the nation's will and ability to bring its long-term debt problem under control.
Signs that the U.S. recovery was faltering also grew in July, with manufacturing slowing and job growth anemic.
Against that background, the fact that small businesses borrowing continued at the pace it did suggests there is no risk of recession, Phelan said.
Borrowing by small businesses is seen as a harbinger for the broader economy because they account for as much as 80% of new hiring.
The Federal Reserve earlier this month promised to keep rates exceptionally low for another two years to support the ailing recovery.
The loans PayNet tracks are typically used to buy or update plants and equipment, and on average are for four-year projects.
Separate data showed small business health was improving.
Accounts in moderate delinquency, or those behind by 30 days or more, fell in July to 1.78 percent from 1.82% in June, PayNet said.
Accounts 90 days or more behind in payment, or in severe delinquency, fell to 0.52% in July from 0.55% in June.
Accounts behind 180 days or more, or in default and unlikely to ever get paid, fell to 0.71 % of total receivables in July, from 0.73% in June, according to PayNet, which provides risk-management tools to the commercial lending industry.
The Thomson Reuters/PayNet small business lending index is correlated to developments in the overall economy, with changes in the index preceding changes in the overall U.S. economy by two to five months.
PayNet collects real-time loan information, such as originations and delinquencies, from more than 250 leading U.S. capital equipment lenders. (More on Thomson Reuters/PayNet Small Business Lending Index is available at http://financial.thomsonreuters.com/economic_indicators)