Paying for College When the Freshman is 40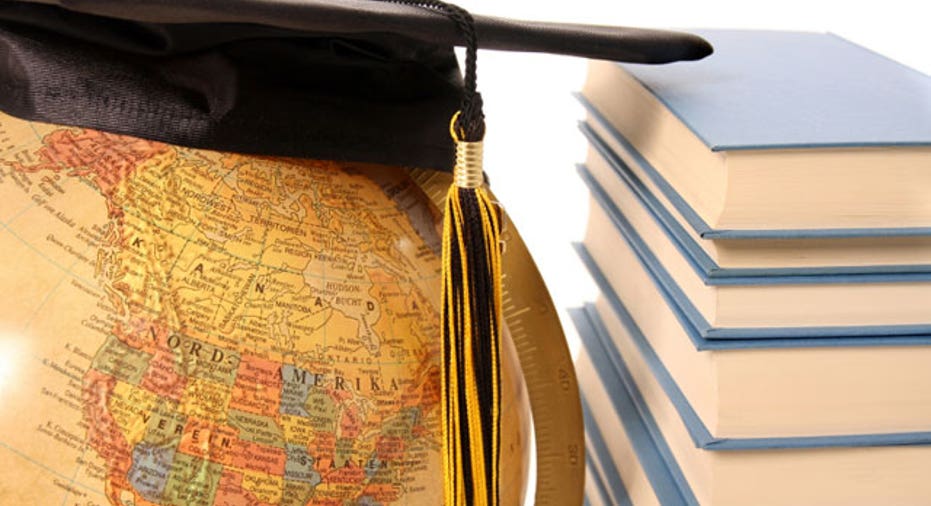 A tough job market and majors shifts in where the jobs are has been sending adults back to campus, some for the first time.
In 2008, the year the financial markets and the economy started to tumble, college enrollments for students over 25 were up 18% from the year 2000, according to the National Center for Education Statistics. A significant portion of this group is over 35.
The NCES predicts that number will grow another 16% by 2017. At community, local and online colleges that cater to alternative students, the 25-plus crowd can fill the majority of desks (real and virtual).
Adult students have more complex financial lives than their traditional counterparts. They are more likely to have credit scores and ongoing debt, maybe even old student loans. The might have higher costs of living, especially if they're married or own a home. They are less likely to have parents to help with the bills or co-sign loans, and they could have their own kids in college or headed that way.
But there is more financial aid available to this group than many imagine, including many of the need-based sources available to traditional students, financial experts say. Here are five ways to trim the out-of-pocket costs of going back to school.
1. Do the Paperwork
Parents routinely fill out the Free Application for Federal Student Aid (FAFSA) for their college-bound high-schoolers. But anyone facing tuition expenses should submit this form, which determines your eligibility for government-subsidized or government-sponsored financial aid. But other need-based grants and scholarships ask might ask for your FAFSA, too.
"The good thing is that the form is kind of blind," says Pamela Rambo, a financial aid consultant in Williamsburg, VA. " It doesn't ask detailed questions about things like debt or mortgage that might affect your ability to pay for college." It primarily asks about income and savings, "And adults might have more information to provide than a teenager would," she notes.
After submitting the FAFSA, Rambo recommends that adult students call the financial aid office at the school they plan to attend to ask for the "special circumstances" form.
The form won't take into account the fact that an adult's routine cost-of-living expenses are higher than an 18-year-old's. But it does allow the school to amend your FAFSA form in a way that might get you more aid. For example the aid office can make an adjustment if your income is likely to be lower than what you had to report because you or your spouse lost a job or your unemployment benefits are about to run out. It will also take into account unusual and sudden increases in expenses, say a temporary increase in medical bills or a child starting private school.Rambo reminds clients that financial aid isn't set in stone once school starts. If your circumstances change while you're attending, revisit the student aid office and keep them apprised of any developments that could trigger additional help.
2. Prioritize Your Loans
One of the primary things FAFSA does is determine your eligibility for government sponsored and government subsidized student loans. If you need to borrow money for school, max out these loans before looking into others, says Michelle Gambosino, director of student planning for the accelerated degree program, which is popular with adult students, at Post University in Waterbury, CT.
They often carry lower interest rates than other loans, and payments can be deferred until you're done with school and working again. Moreover, because theyare guaranteed by the government, they are need-based. Your credit history, credit score and other outstanding debt aren't factors.Private student loans are the next option. They usually carry lower interest rates than other types of debt and can also usually be deferred. But lenders will look at your credit history and credit score to determine whether and how much they will lend to you.
Rambo says that her adult clients often want to skip the hassle of student loans and instead use debt they're already familiar with, such as a home equity loan or even credit cards. "I completely discourage this," she says, because student loans can usually be deferred until you're done with school and working again, whereas other debt will have to be paid back right away. And credit card debt is likely to be more expensive than student loans.
3. Consider On-campus Work
"Adult students make the best work-study candidates," Rambo says. If you plan to take classes on a campus during the day and aren't working full time, government-funded work-study can round out your aid package and be a good experience, too.
"You won't be cleaning cafeteria trays. The point is to provide students with meaningful work, related to their course work if possible," Rambo explains. So you might be doing administrative work in an academic department or helping out in the campus computer lab.
Even if work-study isn't an option, the financial office can sometimes point you toward other part-time work around campus. Your boss will be used to working around class schedules and you'll be near your classes and the library when you need to be.
4. Look Everywhere
"Leave no stone unturned" when it comes to hunting for scholarships, Gambosino says. Start with the government's student aid website and Fastweb, which have searchable databases of scholarships. Look for those where the criteria doesn't include being a high school senior. "A lot of scholarships require you be an ongoing student, so once you're started taking classes, you qualify," says Rambo.
She advises looking into church and community groups, and researching scholarships within the academic departments or from sponsored by alumni at the college you plan to attend.Schools with large adult-student populations might have aid directed at this group. For example, Columbus State Community College in Ohio had a three-year-long scholarship program specifically for adults 24 and older. It plans to extend it for another two years.
Gambosino also advises anyone who is working while going to school to find out if their employer offers any financial help for education. "Sometimes these programs are well publicized within a company and sometimes workers don't know about them, so it pays to ask."
5. Look for Ways to Lower the Costs
You can also look for ways to lower your costs. Community colleges and online programs are usually less expensive than four-year campus-based programs. Even if you feel you want or need that in-person experience and a four-year degree, you can do your first two years and complete your core requirements online or at a two-year school, then transfer your credits and complete your degree at a traditional college.
Some schools also offer accelerated programs, which might let you finish a four-year degree in three years or complete a bachelors and masters in five years instead of six. Cutting a year's worth of tuition expenses out of the picture might be the best financial aid you can give yourself.