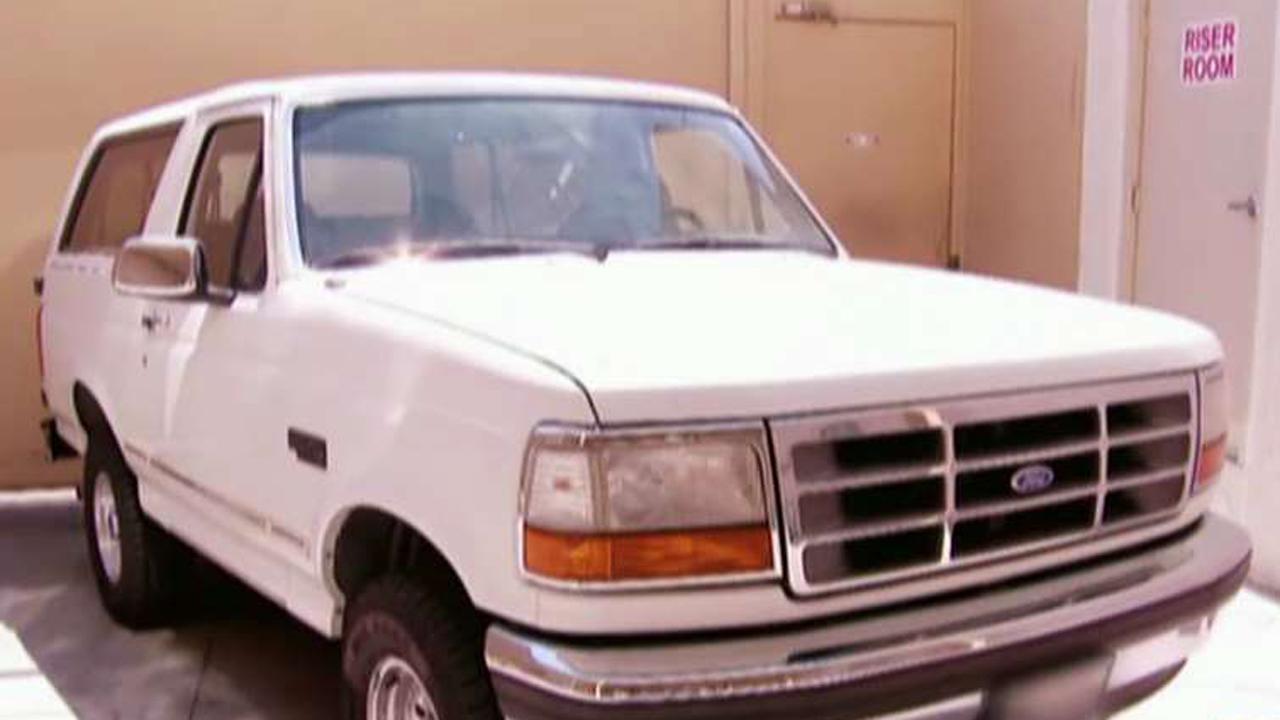 The Ford Bronco from O.J. Simpson's infamous low-speed chase in 1994 on LA's freeway will be featured on the next episode of the History Channel's 'Pawn Stars.' The show's star, Rick Harrison, told FOX Business at first he was skittish, but realized it is "the most infamous car in American history."
"It's the O.J. Bronco, I thought it would bring a little buzz, I didn't think It would bring this insane media," Harrison told Stuart Varney on Varney & Co. Monday.
Harrison said the Bronco's current owner, Mike Gilbert, Simpson's former sports agent, contacted him about the car.
"He called me, he wanted to know if I wanted to buy it, I said yeah, if we can make a deal, we'll make a deal, let's put it on the show," he said, "There's a lot of problems with this car when you start having customers who buy for half a million dollars or more. It's going to get a really rarefied error, then you have to slice off a big chunk of those who wouldn't even own this car in a million years so it's interesting economics."
More From FOXBusiness.com
In the episode, Harris takes the car out for a test drive with coworker Chumlee.
"I test drove the thing, I actually drove it at 35 MPH on the freeway and had Chumlee sit in the back seat," he said.