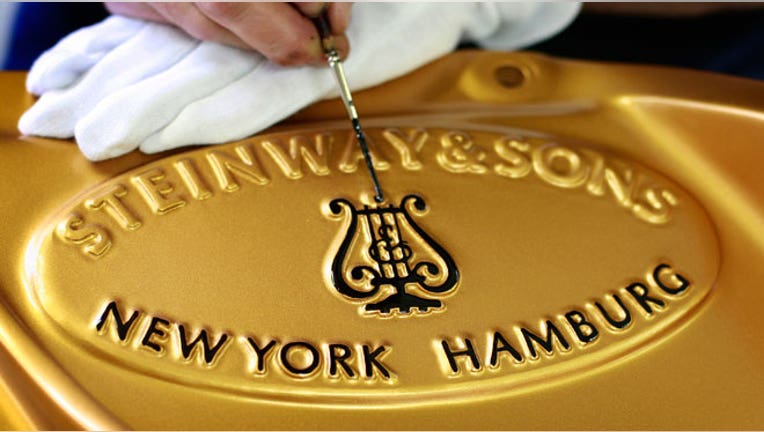 Hedge-fund titan John Paulson is reportedly the mysterious bidder that topped Kohlberg & Co.'s bid for Steinway Musical Instruments (NYSE:LVB).
Kohlberg declared defeat on Tuesday and backed out of the bidding war, according to a Steinway filing with the Securities and Exchange Commission.
Shares were down 3.5% at $38.22 Tuesday afternoon.
On Monday, the 160-year-old maker of pianos and other instruments announced a new takeover bid of $38 a share, valuing the company at about $478 million. The Waltham, Mass.-based company only identified the new bidder as an affiliate of an investment firm with more than $15 billion under management.
Paulson & Co., which gained notoriety by making billions of dollars betting against subprime mortgages, says on its website that it manages about $18 billion.
The New York Post was first to report that Paulson is the unnamed firm, adding that interim Steinway CEO Michael Sweeney is also behind the new bid.
A spokesperson for Paulson & Co. declined to comment.
Private equity firm Kohlberg made an offer of $35 a share on July 1, at which time a go-shop period of 45 days kicked off.
Kohlberg had until the end of business Wednesday to sweeten its own proposal, but Steinway disclosed in the SEC filing that Kohlberg waived its right to negotiate a new proposal.