Paul Ryan and Small Business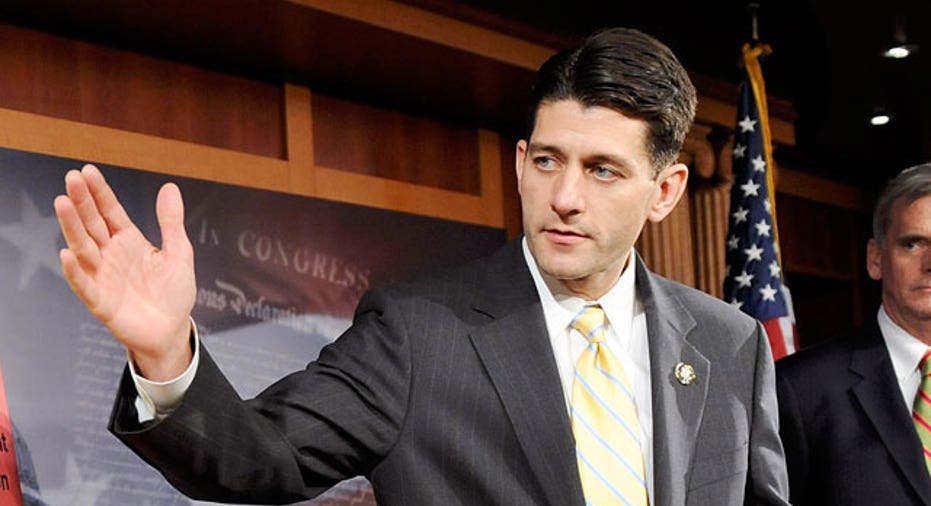 Republican nominee Mitt Romney's vice presidential pick, Paul Ryan,and his positions in relation to small business will be under the microscope from now until November.  Small business has emerged as a hot-button issue in the 2012 Presidential Election, and the VP candidate's policy proposals that impact business growth will be important in voters' decision-making.
The native of Janesville, Wisconsin, has limited private sector experience. While he was in high school, he worked at McDonald's.  During college, he spent the summers as a salesman for Oscar Mayer (and even drove the company's famous Weinermobile).  In 1997, Ryan spent a year working in his family's construction business.  However, the majority of his adult life has been spent as a congressional staffer, speechwriter, and member of the U.S. House of Representatives.
A Tea Party favorite, Ryan is a fiscal conservative who believes in smaller government.  He favors reducing regulatory restrictions on businesses and shrinking the size of government.  Since the Federal government is operating under a deficit, it has to borrow money to keep going.  Because the government is a large borrower, the laws of supply and demand dictate that as demand for capital increases, interest rates respond accordingly.  In theory, reducing the size of government will lower the cost of capital, which is especially important to small business owners.
On his website, Paul Ryan writes: "In these difficult economic times, small businesses continue to be the driving force in our economy.  I am happy to assist individuals who are interested in starting or expanding a business by providing information on available government financing, counseling, and training programs. If you are unable to obtain the help you need from the following resources, I am happy to try to assist you.  However, I will need your written permission to help with most issues involving the Small Business Administration."
In 2010, Ryan voted against the Small Business Jobs Act, which sought to increase contracting opportunities for the smallest businesses, and increased the SBA's lending capacity.  The law created the Small Business Lending Fund, administered by the Treasury Department to provide capital infusions in eligible lending institutions with the goal of increasing the availability of credit for small businesses.
The Small Business Lending Fund produced mixed results.  However, SBA Administrator Karen Mills said in October 2011: "Due to the Small Business Jobs Act and a return to pre-recession lending levels, over 61,000 small businesses had access to capital."
In his House Budget Report, "Path to Prosperity," Congressman Ryan writes that "The free enterprise system is being stifled by an epidemic of crony politics and government overreach that has weakened confidence in the nation's institutions and its economy."  He believes that his proposed budget "restores fiscal discipline with over $5 trillion in cuts to government spending so the private sector can grow" and advocates repealing the President's health care law ("curbing the federal government's overreach into personal health care decisions") and moving toward patient-centered reforms.
Not surprisingly, the Republican voted against the Patient Protection and Affordable Care Act, the so-called "Obamacare" health care reform bill.
Small business owners have expressed concern about the mandate for individuals to carry health insurance, as well as the reduction of the tax write-off for providing health insurance once an organization has expanded past 25 employees.
Ryan is best known for his proposals to alter the nation's tax code, which include paring down six different individual tax rates down to just two. He also seeks to lower corporate taxes from the current 35 % to 25 % and has fought to lower taxes on capital gains.
"We want entrepreneurs to have barriers removed so people can work hard and succeed," Ryan told interviewer Bob Schieffer on "60 Minutes."
Between now and Tuesday, November 6, expect to hear a lot about Mitt Romney and Paul Ryan's plans to help small business growth.  It will be one of the deciding issues of the presidential election.
This opinion column was written by Rohit Arora, co-founder and CEO of Biz2Credit
, an online resource that connects small business owners with 1,100+ lenders, credit rating agencies, and service providers such as CPAs and attorneys via its Internet platform. Since 2007, Biz2Credit has secured more than $600 million in funding for thousands of small businesses across the U.S.