Patriots coach Belichick dodges Tom Brady concussion questions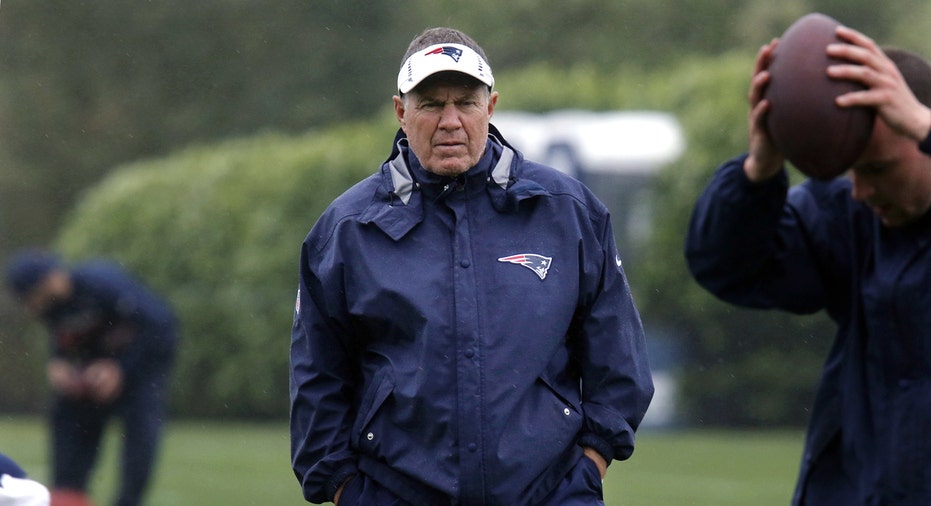 New England Patriots head coach Bill Belichick said Tuesday that his team is following league protocols in filing its injury reports, in his first comments addressing Gisele Bundchen's claim that her husband, quarterback Tom Brady, suffered an unreported concussion during the 2016 season.
"We file injury reports every week," Belichick told reporters at the Patriots team complex in Foxboro, Mass., via video obtained by NESN. "So I'm not sure when the next one's due, probably sometime in September, but we'll have one for you then...we file our reports in compliance with league guidelines."
Belichick made his comments in response to a question about Bundchen's claim in a CBS interview last month that Brady "had a concussion" during the Patriots' Super Bowl run last season. Brady was not listed with a concussion on any of the Patriots' injury reports last season. The NFL requires teams to disclose injuries when they occur.
"He had a concussion last year. He has concussions pretty much every [year]. We don't talk about it, but he does have concussions," Bundchen said during an interview with Charlie Rose on "CBS This Morning."
When pressed on the subject, Belichick said the Patriots' "medical staff really handles the injury situation with players."
"Players don't come to me and I don't treat them for injuries. That's not really my job. That's what we have medical staff for," Belichick said.
In addition to its guidelines for injury reports, the NFL has developed a "concussion protocol" that requires players with concussion-like symptoms to remain on the sidelines until they can pass medical tests. The system is dependent on concussion "spotters" to identify hits that could cause concussions, as well as self-reporting by players who suspect they have a head injury.
Brady's agent, Don Yee, denied to ESPN last month that his client suffered a concussion last season. In a separate statement, the NFL said "There are no records that indicate that Mr. Brady suffered a head injury or concussion."