Partnerships Are the New M&A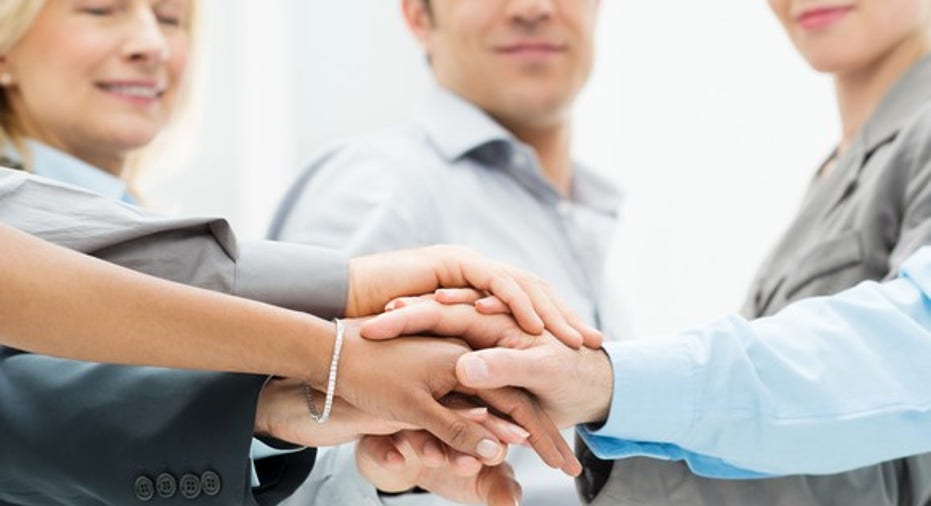 The speed and capacity of today's data and technology is creating new opportunities for companies to work together. Because of that, rather than acquiring a business, chief executives and boards of directors are looking to forge partnerships with other firms -- a trend, that if it continues to grow, could put a damper on the M&A boom of the last few years.
A recent survey of 400 U.S. CEOs by KPMG found partnerships have emerged as an appealing alternative to M&A for companies seeking growth and innovation in the midst of a shifting business landscape. Sixty-five percent of CEOs surveyed say they are pursuing partnerships as means of expanding their business, more than the 61% looking toward acquisitions in order to grow.
"Traditionally, companies needed to control or own operations in order to get the maximum benefit from them," says Alex Miller, leader of KPMG's Strategy Group in the U.S. "Rather than acquiring a business that [CEOs] may not understand fully or have trouble integrating into their own business, they can get the benefit of that business through a partnership."
Recent partnerships have typically been between companies that are in the same industry but across various steps in the value chain. Fundamentally different businesses find partnerships favorable to M&A since both sides get the benefits of the other company without the obstacles that come with integration. In 2014, Apple (NASDAQ:AAPL) teamed up with IBM (NASDAQ:IBM) to bring Apple's sleek iOS software, hardware and app developers to IBM's bevy of corporate clients. Ride-hailing giant Uber also partnered with online music-streaming service Spotify in 2014, increasing Spotify's premium subscriptions and providing a more personalized ride for Uber customers.
Because of their size and drive to compete in the marketplace, smaller start-ups typically have a more innovative approach to tackling problems, which many larger-firm CEOs seek to use in order to adapt to disruptive technological forces. These start-ups generally lack a large swath of customers and relevance in the broader market, something the scale of larger companies can provide. However, only 32% of CEOs feel "highly capable" of connecting with start-ups in a way that would be beneficial to their company.
"Many organizations are not used to collaboration and fostering teamwork because of bureaucracy and process and organizational layers." Miller said.
According to Miller, the number one factor that determines how successful partnerships will be is the willingness of the big organization to collaborate and share with the smaller organization. As illustrated by the link ups between Apple and IBM, and Spotify and Uber, those small-large partnerships are common in the technology sector, where teamwork and collaboration is "in their DNA."
Ninety percent of today's CEOs are concerned about maintaining customer loyalty, and as big data becomes a widespread and potent force in business, partnerships for the purpose of data sharing are a means of understanding customers and markets better.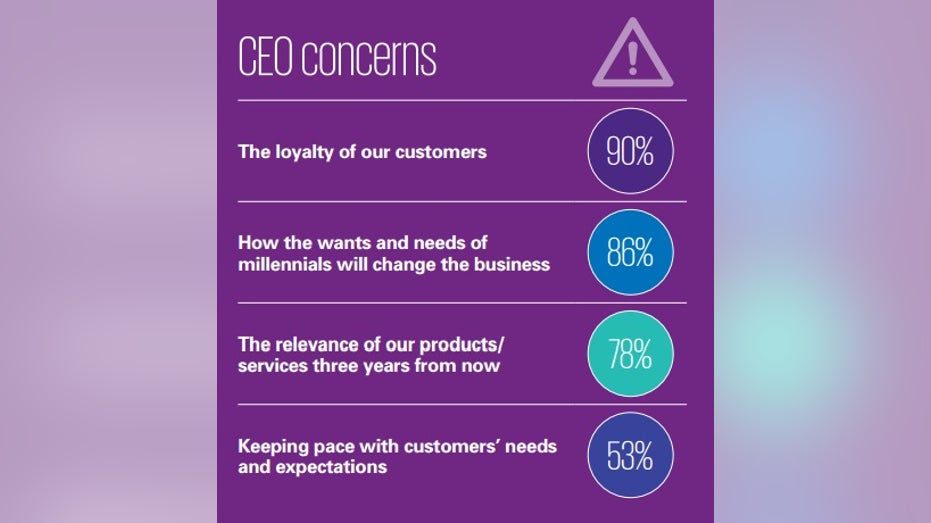 "A company's data becomes more robust if you can combine it with someone else's data. You have two sets of data and you have more of the puzzle," Miller explained.
A rocky start to 2016 may have contributed to the surge in partnerships, which are more heavily utilized in periods of uncertainty.
"When CEOs are faced with uncertainty, they want to be careful about the magnitude of the bets they make, and M&A is making a big bet," Miller said.
Nevertheless, CEOs hold positive outlooks for growth opportunities for the remainder of 2016. Despite recent global market turbulence and the U.K. Brexit vote, KPMG reports that 82% of CEOs are "very confident" or "confident" about the U.S. economy and job growth over the next three years. Automotive CEOs express the highest inclinations toward pursuing partnerships to grow, which Miller says is the direct result of the industry's need to access new innovation, capabilities and talent as it continues to revolutionize itself.
While partnerships have flourished in recent months, M&A is not out of the picture for 2016. In fact, a mid-year update from EY found that M&A "stabilized heading into the mid-year" and predicts M&A activity will hit levels close to 2015's highs, fueled in part by foreign companies looking to expand into the U.S. "The U.S. remains attractive for its stable growth and currency," said Richard Jeanneret, Ernst & Young LLP Northeast Region Managing Partner.
The life sciences, oil and energy industries will lead M&A activity in 2016, EY predicts, but Bill Casey, EY Americas vice chair, Transaction Advisory Services, said that technology companies show the most promise, due in part to "cross-sector tech alliances" that enhance payment mobility, cybersecurity and big data.
While the unexpected British referendum decision is "historic and unprecedented," Casey doesn't believe the resulting uncertainty will have significant long-term impacts on what looks to be a strong year for M&A activity in the U.S. He said companies will continue to strive for growth, and M&A offers one of the best opportunities for that.