Parents Want to Help Their Kids, But When Does it Stop?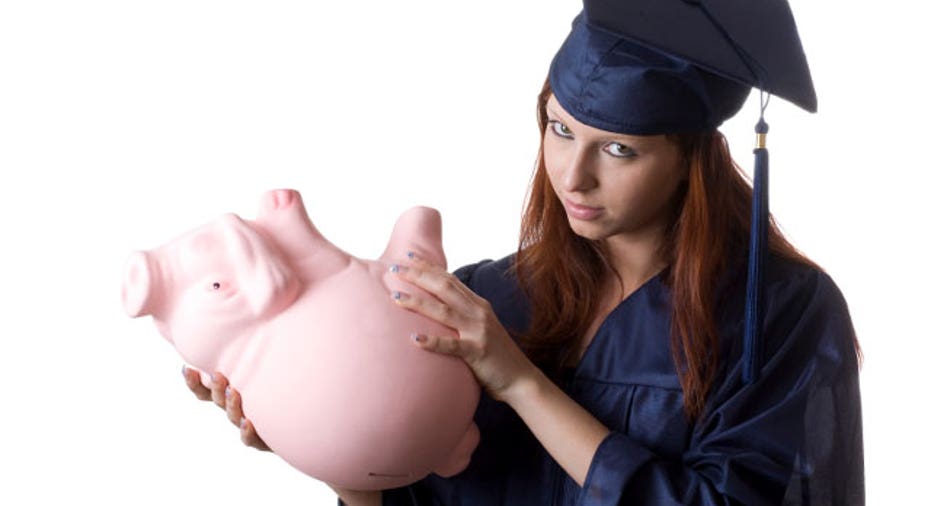 A weak job market for college and high-school graduates is continuing to drive young adults back into the households onto the payrolls of their parents, a variety of surveys have confirmed.Almost 60% of parents with non-student children between the ages of 18 and 39 have been helping their kids, according to a survey being released today by the National Endowment of Financial Education.
A study released last month by Monster.com found that more than half of all recent grads are living with their parents. And as much as 85% of the Class of 2011 expect to move back home, at least for a while, according to a study by market research firm Twentysomething Inc.
Parents and their adult offspring disagree about the reasons for all this intergenerational nesting, says Ted Beck, president of the endowment. The majority of "kids" believe that they are facing more economic pressures than their parents did; that's a view Beck generally agrees with. "I think it's more challenging for kids now," he says. But most parents believe that they had it tougher when they were young than their kids do now. The disconnect can cause family friction.
Financial advisers and therapists are reporting an increase in the number of their clients who are bringing in adult children for some money management lessons, or who are coming to them for advice about ways to handle a returning adult child. "Parents want to help their kids, and, more often than not, they are willing to sacrifice to do that," says Wendy Weaver, a Bethesda, Maryland, financial adviser who specializes in high-net worth clients. "But sometimes it can be a disservice to the kid."
Sometimes, the client needs to be told that they can't afford to dole out as much as they'd like. "They are paying us to say, 'This is going to hurt you'," she says.
Beck agrees that sometimes parents are hurting their own finances to help their children. Roughly 26% of the helping parents surveyed were actually borrowing money via 401(k) accounts or credit cards to provide the support they believe their adult children need.
"Lately I'm seeing a trend of children who graduate from high school and have no plans whatsoever for after high school," says Judith Glasser, a Silver Spring, Maryland, clinical psychologist. "Maybe they aren't ready to launch, so they stay at home. But are the parents supposed to charge them for rent?"
That's a tricky question for parents, who may come down on different sides of the issue, depending on the responsibility of the child. Beck, Glasser and Weaver offered some advice to parents and the adults they help.
Be clear about the numbers
If you're going to have to borrow against your retirement fund to help your child buy her first car, make sure you both understand how much it's costing you. Discuss whether it's a gift or a loan, and how the payback plan will work.
Do a start-up budget
If your child wants to live on his own, help him to prepare a budget with lots of details. How much will they have to save for a security deposit? A working wardrobe? Seeding independence by paying for those first financial steps is one of Beck's favorite ways of helping his own kids.
Consider the individual
Some adult children need to be gently nudged out of the nest, suggests Glasser. A graduate who has never had any independence and seems stuck may have to get in the habit of paying rent and budgeting a paycheck before he or she can leave. "The goal is an independent, functioning, contributing member of society between the ages of 25 and 30," she says.
Pay it back
NEFE reported that 75% of adult children living with their parents are helping out in return. More than half are chipping in money for groceries; others are helping with the mortgage, putting gas in the family car or paying the cable bill. Roughly 42% are contributing in nonfinancial ways as well, such as cooking or cleaning, or taking care of younger siblings.
Understand the different needs of a different generation
Helping adult kids to transition into independence doesn't mean walking them through all of the same steps that parents did. It's a very different economy now. "We change jobs so frequently that by age 35, we will have changed jobs 10 times," says Kimberly Palmer, author of Generation Earn: The Young Professional's Guide to Spending, Investing and Giving Back. "We need help and we need a lot more help than people used to."