Parents Gone Wild: Empty Nest to Empty Wallet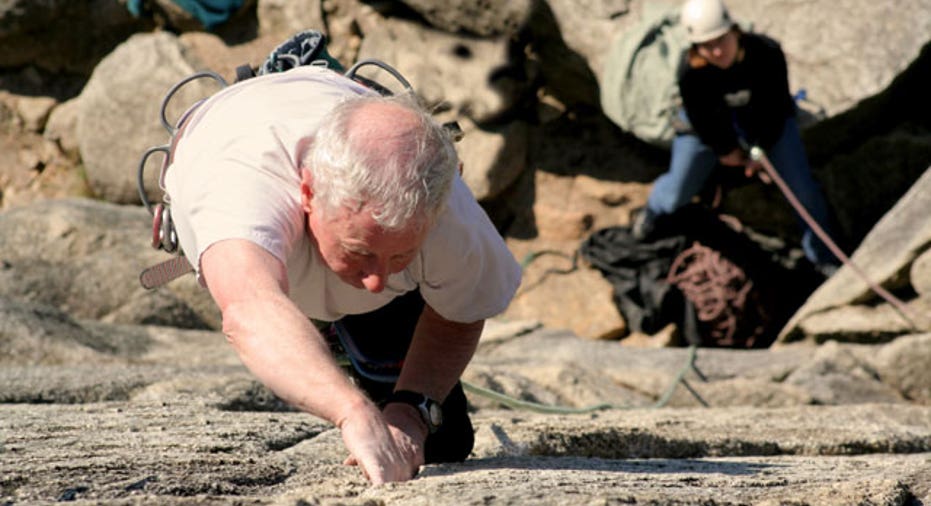 Here's the stereotype of the typical empty nester: Depressed, without purpose, weeping quietly into your chamomile tea and staring out the window as Junior finally heads off to college.
Not so for Carol Margolis. Quips the 52-year-old Orlando, Florida travel writer: "It's been so great. I'm having the time of my life."
No wonder. After the last of her three kids left the family home – they're now 30, 28, and 26 – Carol and husband Bruce quickly got to work creating their dream life. Without all the playdates and soccer games and school dances to attend, they've jetted off to Hong Kong, Sydney and much of Europe, and taken cruises to Alaska and Panama. They redecorated their house, top to bottom – starting with the youngest kid's room, in what the Mob might call a "message job."
Next up on the couple's Magical Mystery Tour: An Ultimate Wine Fantasy trip, led by a French baron whose family has been in the wine business for hundreds of years. The eight-day jaunt will take them through storied chateaux in regions like Bordeaux and Beaujolais, and will set them back a cool $20,000.
"It was a spur-of-the-moment decision," says Margolis, a former project manager who now runs the site smartwomentravelers.com. "I just said, 'I want to go,' and my husband held his heart like he was having an attack."
Actually Margolis' spending patterns aren't that surprising, especially for empty-nesters who feel like they've been let out after 20 years at Alcatraz. According to analysts at the Center for Retirement Research at Boston College, households whose children set off on their own lives end up spending 51% more on personal consumption for things like clothes, vacations and dining out.
"When kids leave home, the savings rate ought to increase," says Anthony Webb, a research economist and co-author of the report Do Parents Live It Up When Children Fly the Coop? "What we find in practice is that parents don't increase their saving; instead, they just increase their standard of living. They upgrade from chicken to steak."
As a result, parents need to tread very carefully in their new lives. The desire to splurge on yourself can be very powerful, after all those years of fanatical dedication to your kids. But if such spending comes at the expense of retirement saving, you could be creating a much leaner future for yourself. Especially since many Americans are already far behind in their savings goals as it is.
"It's a worrying finding, and there are two bad consequences," says Webb. "The first is that parents aren't saving for their old age. The second is that they're upgrading their lifestyle, and will want to continue that in retirement. That's why it will come as even more of a shock, if they have to downgrade again later."
Susan Tordella is one of those who felt the urge to splurge. The parenting expert and author of Raising Able: How Chores empower young people, along with her contractor husband Bob Williams, bought a charming 1910 lakeside cottage in Ayer, Massachusetts. Once their two girls and two boys (all now in their 20s) had gone off into the world, the couple focused their energies on transforming it into their ultimate dream home.
Among the more delicious features: A master bathroom with a clawfoot tub, two sinks, a walk-in shower and radiant heat in the floors; and a dream kitchen renovated "down to the studs," with high-end appliances and a center island, all designed around a 250-lb antique cast-iron sink.
Dreams like that cost serious money, of course. In this case, around $100,000. "It was a little stressful, to spend that much money and wonder if we'll still have enough," admits Tordella. "It was a bit of a shock, and we did have to hold our breath a little bit."
But with the renovation now complete, the couple has returned to a relatively frugal life, with Tordella doing much of her shopping at thrift stores and yard sales. She's confident that the couple's retirement goals are on track – so much so they can continue to revel in the life of the empty-nester, and take the occasional trip to far-flung locales like China, Thailand and St. John.
No disrespect to her kids, of course, but Mommy's having a fabulous time. "I love them, and wouldn't trade those years for anything," she says. "I'm happy to see them come – and happy to see them go."