Parent's Checklist for High School Senior Year Spending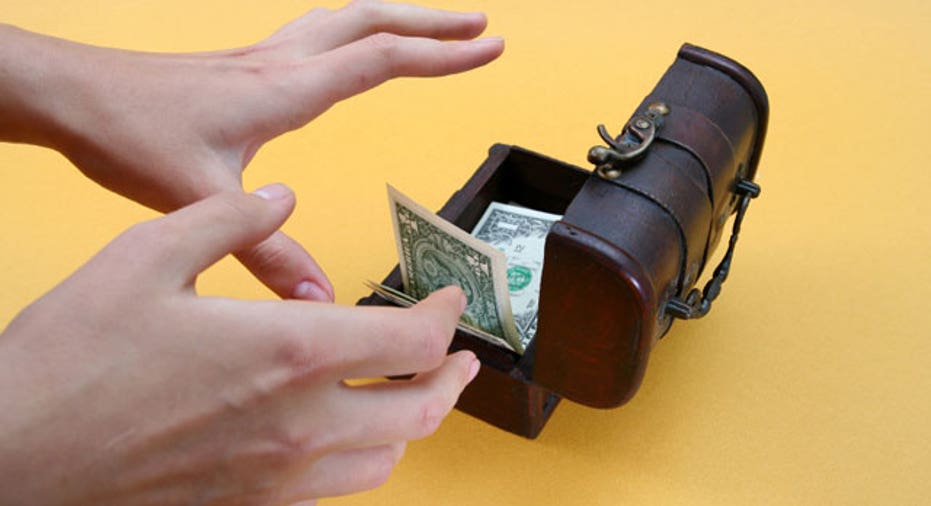 Most parents expect their child's college education to be full of major expenses. However, senior year of high school can also run up quite a tab for families.
From prom to SAT tests to graduation, parents can budget to help make sure their child has a reasonable, but memorable final year in high school.
To get an idea of what costs will be incurred during senior year, Patricia Seaman, senior director of marketing and communications at the National Endowment for Financial Education (NEFE), said to check with the school before the year begins.
"I am just through my oldest child's senior year, and as a parent you've got your eye on college as the big expense," Seaman said. "There are a lot of expenses senior year that I hadn't thought about."
This year of costs can also present parents with the opportunity to teach their child about budgeting, she said.
"You can bring your senior student into discussions and start teaching them how to make choices in a budget," Seaman said. "You can't have all of the things you want, and that mimics real life."
Here are some of the things parents can expect to take out their checkbooks for during their child's senior year:
Senior pictures. While some schools allow students to have standard photos taken that parents can choose to purchase or not, others opt for more expensive portraits during students' final year.
"For professional photographers, it can be like wedding pictures," Seaman said. "I saw packages for between $200 and $500 in our district and comparable offers throughout the country."
Depending on what type of photos your child has taken it can cost anywhere from $25 to several hundred dollars, NEFE estimates.
Yearbooks. Most yearbooks will cost around $100, NEFE said, however many schools also offer advertisement space within the books that families can purchase for public well wishes. Seaman said these ads can start around $25 for a quarter of a page and can run up to about $200 for a full page spread. Many schools also allow parents to submit photos for these ads and make a scrapbook page for their child.
Class rings.  Ring prices can greatly vary depending on the style and material your child orders, Seaman said. These can often cost $200 and up, NEFE said.
Dances. Many schools offer some type of fall homecoming celebration, as well as winter and spring dances. The biggest celebration -- and biggest expense for many parents -- is prom, Seaman said. Tickets for dances can be around $40 or $50, and from there, depending on the dress, tuxedo, limo, flowers and more can add up to hundreds of dollars. NEFE said the average American family with a high school student attending prom last year planned to spend $807 on prom-related costs, including formal wear, hair and makeup, flowers, photos, limousines and prom tickets.
College application fees. Many schools charge around $30 or $40 per application, Seaman said. While these fees aren't sky-high, parents can keep costs down further by limiting how many schools children can apply to, or by visiting some campuses in advance to narrow down the list.
SAT, AP and ACT tests. Some students take the SAT and ACT tests several times, running these costs up. The SAT test costs around $50 to take, and Seaman said her own daughter's AP tests in school were $87 each. This does not include prep courses or costs.
Graduation. Students often need to either rent or buy their cap, gown and tassel to wear on graduation day for around $50. Keep in mind, costs don't end theresummer will bring on a wave of graduation parties, and for many students, college is only a few short months away.