Papa John's Becomes First Business to Put a Price on Obamacare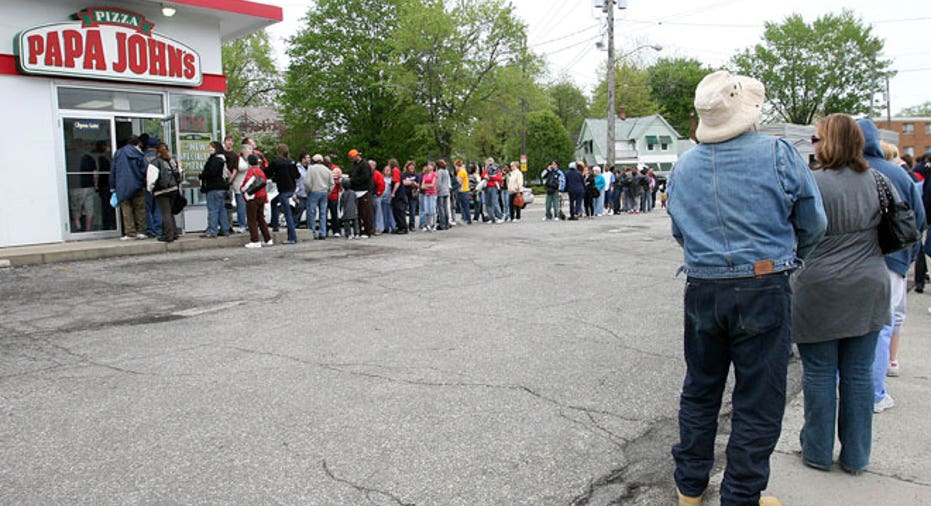 The CEO of Papa John's pizza made headlines this week upon declaring that Obamacare would cost him between 11 and 14 cents more per pizza. While many small-business owners have speculated about the cost of the bill on their businesses, John Schnatter was the first entrepreneur to put an actual amount on the bill in regard to his personal business.
Schnatter has made no secret of who he supports for the 2012 election, and said he does not support the health-care overhaul. The pizza mogul hosted a fundraiser for GOP presidential candidate Mitt Romney at his Louisville, KY home in April. He acknowledged the cost would not impact him as badly as it stands to hurt his smaller counterparts. Papa John's has a high volume of orders, so therefore it can distribute the costs among its clientele so they won't feel such a hit.
"We certainly understand the importance of healthcare to our customers, our employees, small business owners and their employees," the company said. "As a publicly traded company, we were responding to a direct question from an analyst on our quarterly financial conference call about the anticipated costs of complying with the Patient Protection and Affordable Care Act.
"When certain business costs increase – such as fuel, ingredients or employee healthcare – there is an impact to the price of products and services. The vast majority of Papa John's restaurants are owned by small business people, each of whom will be impacted in different ways by costs associated with the Patient Protection and Affordable Care Act."
McDonald's (NYSE:MCD) also came out with a statement that the bill stands to cost each of its individual restaurants anywhere from $10,000 to $30,000 depending on full and part-time employees, workers with coverage and more, FOX Business reported.