Panera Rethinking Pay-What-You-Can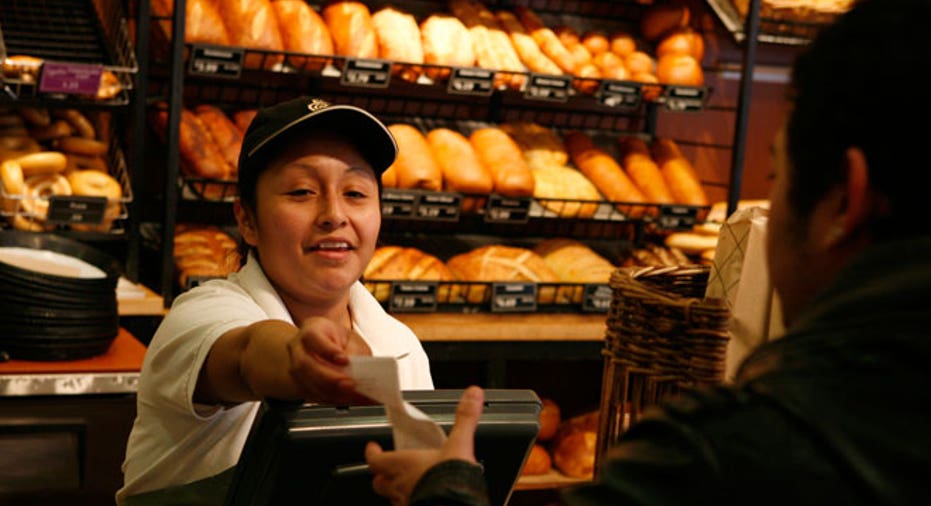 After testing a pay-what-you-can option at 48 locations, this week Panera announced it is discontinuing the program.
"The Meal of Shared Responsibility" initiative allowed visitors at the St. Louis locations to pay what they felt they could contribute in exchange for turkey chili in a bread bowl. After months of testing, 60% of customers were paying the suggested price, 15-20% were leaving more, and 15-20% were leaving significantly less or nothing, says Panera's Director of Societal Impact Initiatives Kate Antonacci.
But the decision to stop serving the pay-what-you-can meal is not necessarily a financial one, says Antonacci.
"To us, it's about: Is this the best way to have an impact? Is it feeding people?" says Antonacci. "We want to raise the level of awareness of food insecurity and provide a vehicle for people to help one another, step up and take responsibility."
After six weeks of marketing the meal in stores, Antonacci says signs were taken down to promote other meal options, and conversation about the "Meal of Shared Responsibility" dropped off significantly.
While Panera is rethinking the best way to bring awareness to hunger issues in its locations around the country, Antonacci says the company's non-profit foundation Panera Cares is still going strong.
At the five Panera Cares Cafes in St. Louis, Detroit, Portland, Chicago and Boston, all of the menu items are sold within a pay-what-you-can pricing structure. Bringing the "Meal of Shared Responsibility" to for-profit locations was born out of this concept.
"It was the spirit of Panera Cares brought into a mainstream for-profit café," says Antonacci.
As part of a non-profit foundation, the Panera Cares Cafes are not meant to be profitable, but Antonacci says the five locations sustain themselves.
"They raise enough donations to cover the operating costs, on average," she says.
She says Panera plans to roll out a new plan to combat hunger in its for-profit cafes by early 2014.