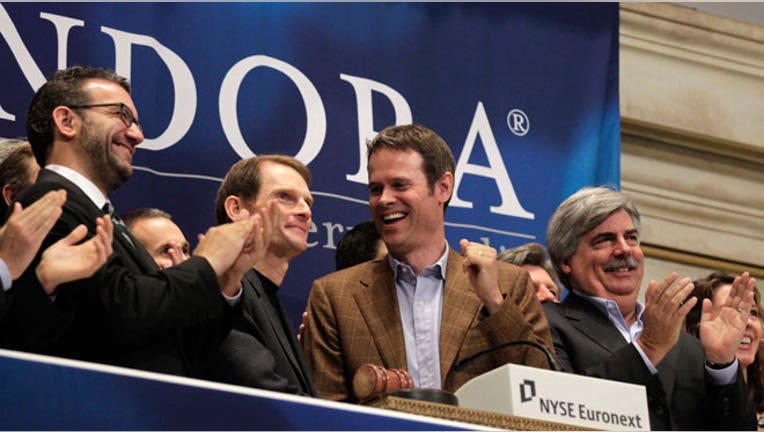 Pandora Media (NYSE:P) agreed to buy a South Dakota radio station in order to qualify for lower music royalty rates, according to a regulatory filing.
By acquiring Rapid City-based KXMZ-FM, a small terrestrial station, the Internet radio company believes it can pay lower royalties to music publishers using a digital-radio license rather than its separately negotiated deals with the American Society of Composers, Authors and Publishers and Broadcast Music.
ASCAP determines royalty rates for traditional radio broadcasters' Internet operations through the Radio Music Licensing Committee agreement. For instance, Clear Channel's digital companion, IHeartRadio, pays the lower rate as a result of its parent company's network of 800 stations.
Pandora said in a regulatory filing late Tuesday that the move could save nearly 1% of revenue, which totaled $70.6 million in the latest quarter. Royalty payments, also referred to as content acquisition costs, currently take a large bite out of Pandora's revenue. The company spent $55 million, or about 80% of revenue, on content acquisition in the quarter ended April 30.
The company didn't disclose the price it paid of KXMZ, which had an average audience of 18,000 as of early last year.
On Tuesday, Pandora created an online station called Hits 102.7 KXMZ.
The shares were up 1.7% at $15.61 in early morning trading Wednesday.