Owner to Renter: Will BofA's Mortgage to Lease Program Work?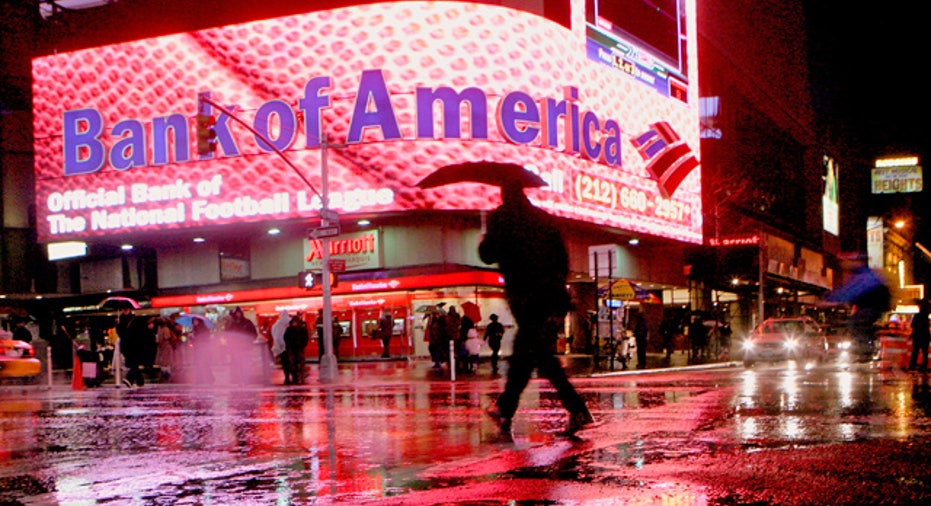 Bank of America's (NYSE: BAC) mortgage-to-lease pilot program could help struggling homeowners get back on their feet and potentially put them in a position to own again.
Late last month, the Charlotte, N.C.-based bank announced the "Mortgage to Lease" program that lets a limited amount of homeowners at risk of foreclosure transfer their house deed to the bank and sign leases that allow them to rent the houses back at a market rate for up to three years.
Initially, the pilot program will be available to 1,000 homeowners in New York, Nevada and Arizona. If successful, the program may become available to more struggling homeowners.
Homeowners won't have to pay taxes or title insurance on the mortgage, but they will be financially responsible for the utilities and maintenance of the home. While homeowners will no longer own their house, real estate experts say it could help struggling individuals out of a tough situation, especially if the alternative is to find another home.
Weigh In: Do you think this pilot program will work? What steps do you think banks should be taking to repair the housing market?  Leave us a comment.
"Moving becomes such a big costly hassle for people after they lose their home," says  Walter Dees,  housing counseling director at ClearPoint Credit Counseling Solutions. "It helps in the sense that homeowners aren't thrown out on the street."
Bank of America isn't the first lender to offer this type of program. According to RealtyTrac Vice President Daren Blomquist, Fannie Mae and Freddie Mac, the government-backed mortgage entities, came out with similar plans a couple of years ago with limited success.
Read: Do You Need a Lawyer to Buy a Home?
Still, Blomquist says if Bank of America's program is successful, other lenders should follow suit--enabling more people to stay in their homes and work to repair their credit.
"In a sense it makes a clean break," says Blomquist. "They do have the foreclosure on their credit history but during the time they are renting, they can repair their credit and eventually be in a position to buy again--whether it's that property or another."
Without a plan like this, homeowners could lose their home to the bank and struggle finding a home to rent or buy because of consequences of having a foreclosure on their credit report. Moving is also expensive, and Blomquist says it may be tough for the homeowner to find a comparable place to rent at a similar price point.
FiguringRead:  Out How Much Rent You Can Afford
"It could certainly bring stability to the market if it becomes widespread," he says.
Experts say Bank of America stands to benefit greatly if this program works because it will help reduce the current and oncoming glut of foreclosed homes, and can speed up foreclosure proceedings.
The foreclosure process has been taking longer to sort out, limiting what lenders can do while the process is underway. According to RealtyTrac, it takes 348 days nationwide to complete the foreclosure process. At BofA, the process takes an average of 321 days.
While some real estate experts view this pilot program as a win/win situation, not everyone is convinced it will be successful at repairing the damaged housing market. According to Jonathan Fox, a staff attorney at non-profit The Financial Clinic, the number of people who will be able to qualify for the program will likely be limited to those not eligible for a loan modification or those that aren't  going through a short sale, deed in lieu, or foreclosure path.
"The only group for whom this plan would work is those who have enough money to pay for the lease, but not enough for a modification," he says. "This is another tool in the tool kit to try to address this terrible long lasting situation, but I'm not confident it's the magic bullet."