Overnight Leader: How Romney Should Pick a VP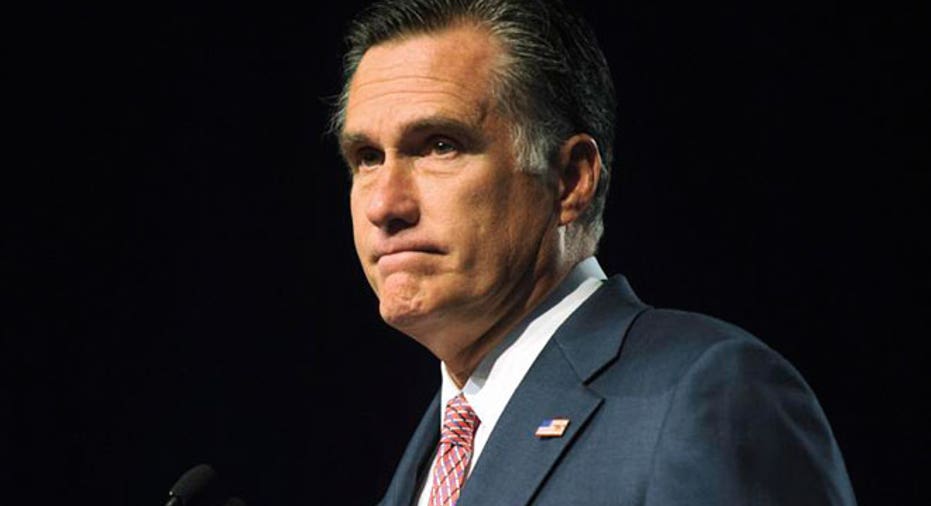 Spiro Agnew, Geraldine Ferraro, John Edwards, Sarah Palin.
Three aspired to be a heartbeat from the Presidency. One actually was.
Here is a question for you: "Do you believe they were all qualified to be President of the United States of America?"
Mitt Romney has quietly embarked on a process to choose a Vice Presidential running mate. In doing so, he needs most of America to believe his choice can do the job. In fact, through his choice, he needs to get a step closer to making America believe in Mitt, just as a great CEO must get his or her troops to believe in the company and his vision of the future.
Romney's initial laundry list of possible candidates, among others, include, in no particular order: Chris Christie, Rick Santorum, Patrick Toomey, Jeb Bush, Jim DeMint, Nikki Haley, Mike Huckabee, Bobby Jindal, Bob McDonnell, Rand Paul, Marco Rubio, Condoleezza Rice, John Thune, Tim Pawlenty, Paul Ryan, Mitch Daniels, Rob Portman, Susana Martinez and Brian Sandoval.
Now here is another question for you: "Can Romney make a mistake?" History says he can.
The stakes are high. Romney's No. 1 major decision is selecting his No. 2. It's major because it sets the tone and example of how he will address issues and govern if elected as much as it reveals what he thinks he needs to do to win.
For decades, our firm has had a front row seat, partnering with corporations to help them attract, engage, develop and retain talent. And in C-level hires and CEO succession, we have seen firsthand that the "how" of selection is often as important as the "who."
So, the process that Romney uses to select his running mate must establish that he is a clear thinker and has the country's best interests – and not just his own – at heart. For that, he must pick a running mate that America believes could step in literally overnight to be President, no questions asked.
Although many will speculate on which candidate will deliver to Romney the most votes, one thing is clear: A running mate who does not have the "vote of confidence" of the American people won't deliver the election.
So Romney should use a process that mirrors one he has likely used before when seeking a well-qualified C-level executive in business. That's because Vice President of the United States is a one-of-a-kind position whose primary purpose is to serve as "The President On Call." Therefore, it requires someone who has depth, flexibility and intellectual firepower to take over in any circumstance at any instant: a ready-made overnight leader.
Yet finding the overnight leader should not be done overnight. We suggest a disciplined process of discovery that ensures the final candidate demonstrates the following five leadership attributes:
1.  Able to visualize a better future. Whether running a company or the country, a chief executive must be able to visualize a future far greater than anyone thinks possible. And he or she must be able to articulate it in compelling ways to give people reasons to believe. Not only must Romney have this attribute himself, he should choose a running mate whom the American people believe shares that vision and could follow it in his stead.
2. Capable of understanding, putting in place and managing the actions needed to make vision reality. Just like a CEO, a new President of the United States gains office based on a vision. But he or she will win on execution. In that vein, the ideal Vice President will be someone who knows how to create a plan and push it forward, making mid course corrections when possible and execute it with courage and conviction.
3.  Knows how to appoint and hire people who have the right leadership skills. The best running mate is the person who inspires confidence and that he or she understands the leadership profiles and competency models that are needed to make things happen. Does the new administration need a turnaround expert, a caretaker, someone who has operational acumen, a visionary, an innovator or something else entirely? Romney must ask who can fill his shoes, but he also needs someone who can complement his skills.
4. Comfortable with change, capable of being flexible and adaptable. Countries, like corporations, need to be dynamic and agile, capable of turning on a dime to accommodate internal or external changes. For the country, the Presidency is a four-year cycle. The vision is monitored daily – and the revisions can be overnight as we saw on 9/11.  So, when change comes, leaders must adapt.
5. Unafraid of scrutiny and transparency. In the corporate world, vetting candidates is a critical element of making the right hires. Beyond vetting, references and due diligence, companies have time to get below the surface and understand the person being hired. Once Romney gets down to his one or two final candidates, he must do the same. He cannot afford to have a VP candidate with a skeleton in the closet or pick one who will inspire any public backlash. But, he must do his deep background checking in a condensed time frame.
So in business or government, the process to uncover who someone really is – that is the secret sauce. That is the magic. Because ultimately, you are going to have to look into that person's eye and determine who they are and if they are the right person for your company – or for your country.
At the end of the day, Romney should be deeply involved in the process of finding and vetting candidates and making the right pick. Should he choose someone whom he thinks can help him win? Of course.
But even more important is picking someone the American people believe in as much as they believe in him. That's what will make or break the ultimate overnight decision in November.
Gary Burnison is CEO of Korn/Ferry International, the world's largest executive recruiting firm and a leading provider of talent management solutions.