Outsourcing Jobs to Rural America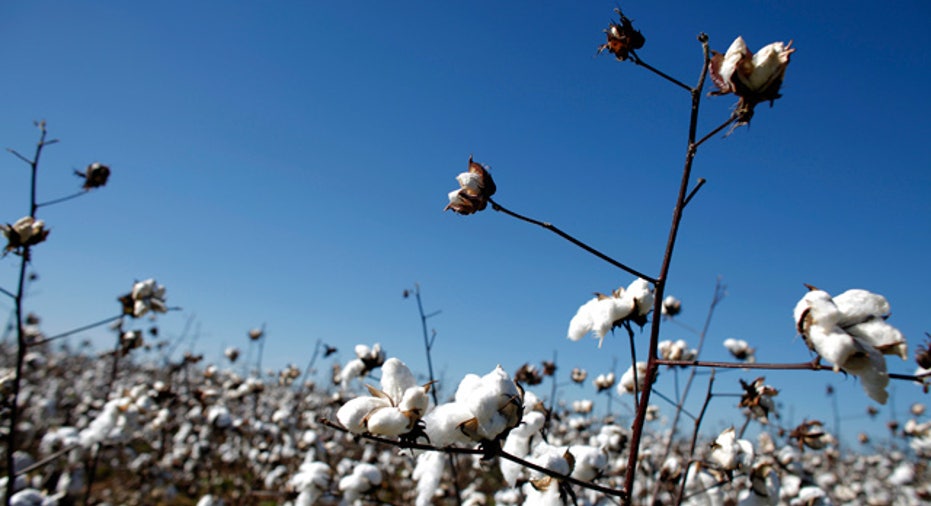 Lynn Engram was raised on a farm near a tiny town in south Alabama.
Her father plowed fields with a mule to plant peanuts and cotton. He died when she was 13, leaving her mother and six siblings to live off his social security checks.
At 46, Engram knows hard times. But this year she accomplished something once unthinkable in the remote hamlet of Troy, Ala. (Population, 15,189). She started a job at a giant, multinational corporation.
CGI Group Inc. (NYSE:CGI) has come to Troy with plans to hire more than 300.
With its U.S. headquarters in Fairfax, Va., and corporate headquarters in Montreal, the information technology and business-process services provider is as much to blame for shipping American jobs to India as any other company.
But amid nauseating unemployment rates, and with some clients refusing to contract offshore services, CGI is also on a mission develop competitive talent in rural America.
Before coming to Troy late last year, CGI opened an office in Lebanon, Va., where it employs 380.
CGI has discovered that it can serve industries as diverse as energy, telecommunications, finance and government from centers that employ 300 to 500 in towns that corporate behemoths have forsaken.
"We are committed to opening more and more of these centers around the country," said Ray Harris, CGI's vice president of economic development. "Our goal is one a year. So I'm spending 100% of my time doing this."
One of the things that attracted CGI was Troy University (Go Trojans!), whose graduates usually go elsewhere to find work.
"They were actually seeking out rural locations," said Judson Edwards, who went Troy University as an undergrad, and is now dean of its business school. "They didn't want to be too close to the larger cities, which is very different than what we teach our students about site locations."
Troy's largest employers include a Wal-Mart Stores Inc. (NYSE:WMT) distribution center, Wiley Sanders Truck Lines Inc., and manufacturing operations for Lockheed Martin Corp. (NYSE:LMT) and Sikorsky Aircraft.
"This was the missing piece of the puzzle," said Marsha Gaylard, president of the Pike County Economic Development Corp. "We did not have a global technology company that could offer jobs to our college students...And CGI brought a lot of our young people home that were in similar fields in other states."
One of them is Joshua Burgans, 29. Today, Burgans happily manages data for a large, agricultural supply company. But when he first graduated from Troy University with a degree in computer science, he had to move to Montgomery to work for a small lobbying firm. Then, after a recent layoff, he had to look for jobs in Atlanta, Ga.
"A big city is just way more complicated than I want my life to be," Burgans said. "Here, I have a five-minute commute."
George Tarbox, director of CGI's Troy center, said 98% of the folks hired are from Alabama. That mentality extends to most things the center buys.
"The cleaning company we use, the vendors we use--we want to bring local folks in," he said.
One exception is Blair Taylor, 36, who manages the collections department. He moved to Troy from Phoenix after losing his job as a vice president for Washington Mutual Inc., which had become history's largest savings and loan failure and was then sold off to J.P. Morgan Chase & Co. (NYSE:JPM).
"People don't give folks in rural communities enough credit for the work ethic that they have," Taylor said. "We've been able to hire some extremely intelligent people who are really dedicated to their jobs."
Engram, whose father once worked with a mule, toils with computers and telephones. She manages a team of 17 that collects overdue accounts for a large, consumer-electronics retailer.
She is on the phone every day with people who've stopped paying their bills because they've lost their jobs, gotten sick, suffered a death in the family, were called up for active duty, had an accident, or find themselves on the brink of bankruptcy.
"It can be very emotional," she said. "I've been there. I know how tough that can be."
It's a daily reminder of how fortune has smiled on Troy.
"We never thought we'd have an opportunity to work for a company like CGI," Engram said. "For them to come in and take as many as people as they did...is just a godsend."
(Al's Emporium, written by Dow Jones Newswires columnist Al Lewis, offers commentary and analysis on a wide range of business subjects through an unconventional perspective. The column is published each Tuesday and Thursday at 9 a.m. ET. Contact Al at al.lewis@dowjones.com or tellittoal.com)