Outsider replaces long-time CEO at Oreo cookie maker Mondelez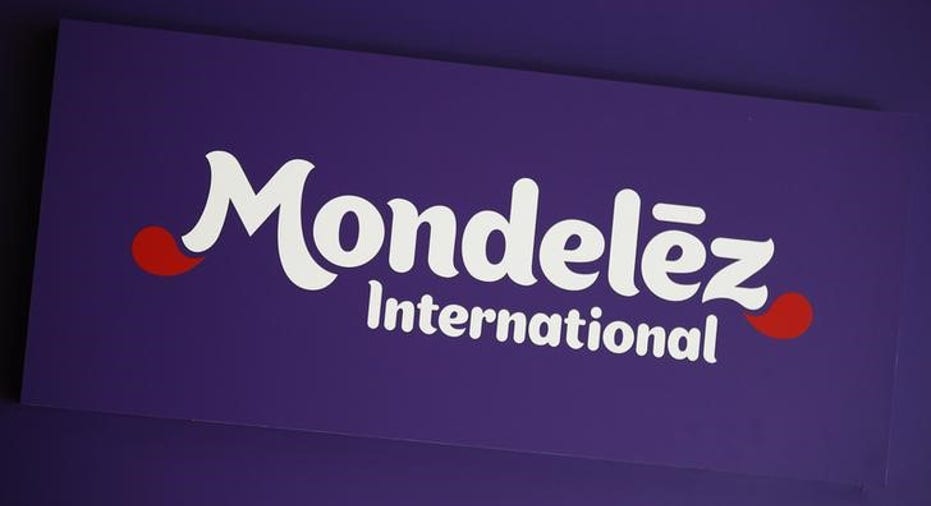 Mondelez International Inc. on Wednesday named the head of Canadian frozen foods maker McCain Foods to succeed long-time chief as the snack firm battles declining profits and activist investors.
Irene Rosenfeld's departure, set for November, will cap a challenging 11-year tenure, first as the chief executive officer of Kraft Foods Group and then as head of the renamed Mondelez.
The company has tried to make healthier foods with simpler ingredients to keep with up with changing consumer tastes, but the efforts have not stemmed declining sales.
Mondelez's sales and earnings have been dropping consistently since Rosenfeld engineered the spinoff of Kraft's grocery business. Earnings of $1.66 billion last year were down by more than half from 2013 - the first full year as a snacks-focused company led by brands Oreo cookies and Triscuit and Ritz crackers.
The new CEO, Dirk Van de Put, 57, has a resume that includes stints at Coca Cola Co and candy maker Mars Inc prior to becoming CEO at privately held McCain. He will also become chairman of Mondelez after Rosenfeld retires next March.
Shareholder activists Bill Ackman of Pershing Square and Nelson Pelz of Trian Fund Management LP had pushed for Rosenfeld, 64, to boost earnings. Peltz, who sought a merger with PepsiCo after acquiring stakes in both companies in 2013, was named to the Mondelez board in 2014.
Just over a year ago, Hershey Co spurned a $107-per-share takeover offer from Mondelez.
Shares of Mondelez were up 0.6 percent to $43.88 in choppy trading as traders digested the announcement. Also on Wednesday the company reported second-quarter revenue that scraped past estimates.
Mondelez cited Van de Put's experience in both developed and emerging markets, and his success in driving a sales increase of more than 50 percent as McCain's top executive.
"Dirk is a seasoned CEO who has grown both top and bottom line in challenging circumstances," Rosenfeld told CNBC in an interview.
Analysts with Sanford Bernstein in New York said in a research note that McCain will focus on sales growth. "The message is he is a growth guru," the note said.
Rosenfeld's planned departure comes on the day the world's second largest confectionary company posted its biggest drop in revenue from North America since the spinoff.
Sales declined 5 percent to $6 billion due to weak demand for biscuits, chewing gum and other items. "I would not be looking for dramatic upside over the guidance we have given," Rosenfeld told CNBC.
A cyber attack that compromised the company's shipping and invoice systems over the last four days of the quarter had a "profound" effect on overall sales, she said.
Packaged goods companies are scrambling to keep up with changing consumer tastes. Even after reformulating Oreos and offering Triscuits without genetically engineered ingredients, the company kept its forecast of 1 percent sales growth from existing product lines for the full year.
"Intense competitive headwinds and muted global growth still exist," said analyst Erin Lash of Morningstar.
Analysts were divided over whether a new chief would cool talk of a deal with Kraft Heinz (KHC.O) reported earlier this year, but shot down by the company.
J.P. Morgan said the succession indicates Mondelez was not going to be bought anytime soon.
A spokeswoman for Trian welcomed the move, but also said Rosenfeld's leadership "has benefited all of the company's stakeholders."
A spokesman for Ackman's Pershing Square Capital Management declined to comment.
Reporting by Siddharth Cavale and Gayathree Ganesan in Bengaluru and Chris Prentice in New York; Additional reporting by Svea Herbst-Bayliss in Boston; Editing by Supriya Kurane, David Greising and Jeffrey Benkoe