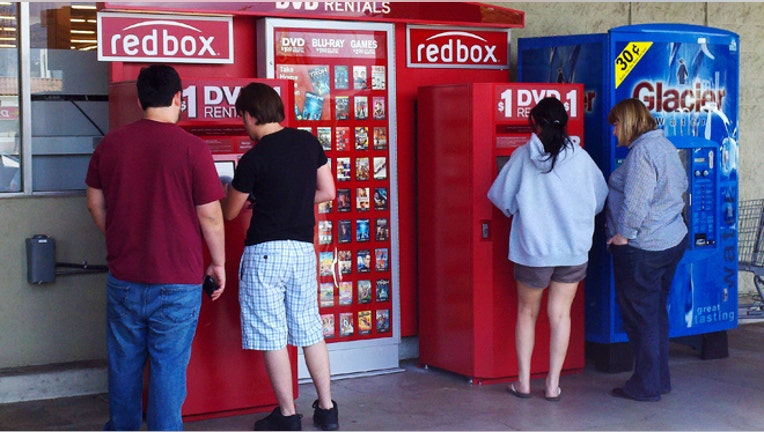 Coin and video kiosk maker Outerwall (NASDAQ:OUTR) unveiled plans on Tuesday to layoff 251 employees, borrow more money from creditors and discontinue three of its new venture concepts as part of broader cost-cutting plan.
The kiosk maker also announced that Redbox president Anne Saunders has stepped down and left the business. It gave no reason for her abrupt departure but said her role will be temporarily filled by an unnamed Redbox executive until a permanent replacement is found in the "coming months."
The Bellevue, Wash.-based operator of the Coinstar change machine and Redbox video rental kiosks will axe its staff by 8.5% as it discontinues its Rubi, Crisp Market and Star Studio business concepts.
The Netflix (NASDAQ:NFLX) competitor will also expand its existing senior credit facility by $350 million, which it plans to use for share repurchases, expecting to buy back $195 million worth of its shares this year.
Outerwall will take a one-time pre-tax charge of between $26 million to $29 million in the current quarter as part of the plan, but the moves are expected to yield $22 million in annual savings beginning in the first quarter of 2014.
"We believe the organizational changes we are implementing are necessary to better align Outerwall's cost structure with revenue growth in our core businesses to ensure that we are driving the highest returns for our shareholders," CEO Scott Di Valerio said in a statement.
Outerwall maintained its current Redbox and Coinstar outlooks and said it anticipates focusing on new ventures that have the "greatest opportunity," such as the ecoATM, which may help it reach breakeven segment operating results faster than expected.
It raised its full-year adjusted earnings forecast to between $5.44 and $5.59 a share, up from $4.89 to $5.04 previously, which is widely above the current consensus view of $4.85 a share, according to a Thomson Reuters poll.
Shares of Outerwall were up about 2% to $66.20 in recent trade.