Out-of-the-Box Loan Options to Start a Business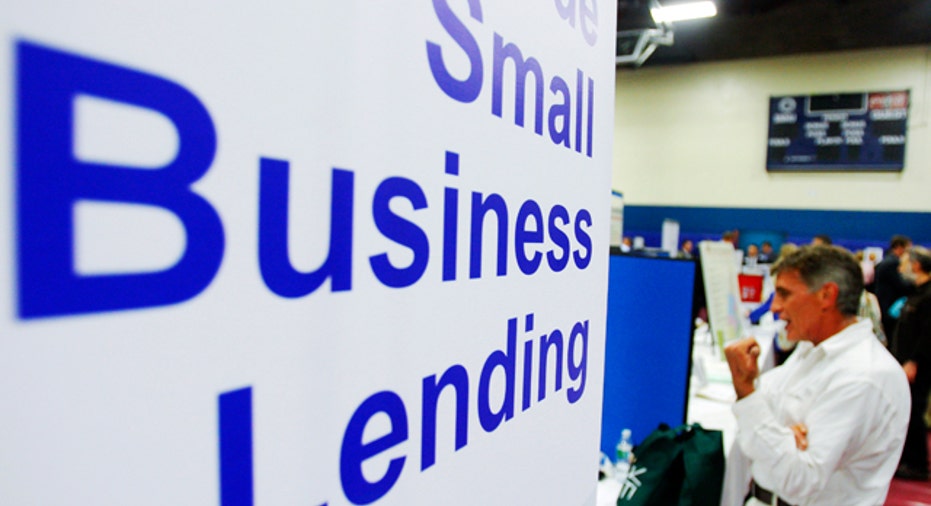 Banks may say they are lending to small businesses, but many entrepreneurs looking for loans say they aren't seeing the money. But just because a local bank turned you down doesn't mean you can't get the financing you need. From alternative lending to crowd funding, there's a host of ways to get cash and all it takes is some creativity.
"If you get turned down from a bank and you give up on your vision, then maybe it wasn't that great to begin with," says Chris Hurn, CEO and co-founder of Mercantile Capital, which specializes in small business loans backed by commercial real estate.
"Successful entrepreneurs don't take no for an answer. They figure out a way," says Hurn.
While some banks have money to lend, the requirements for small businesses to actually get a hold of it are so strict that many are frozen out. Paul Gentile, executive vice president at the Credit Union National Association, says large banks are reticent to make loans under $200,000 which is where credit unions come in.
"Credit unions do true small business loans," says Gentile, noting that the average loan is for $217,000. "The banks don't want to do a lot of the loans needed today to stem the tough economic times."
According to Gentile, small business owners aren't looking for multi-million dollar loans but smaller ones to pay for equipment, cover inventory requirements or to use as working capital as the business waits for money to flow in.
There are out-of-the-box ways to get a loan from a bank, as long as you have some collateral to put up.
"If you talk to bankers they are willing to lend but the problems is because of the requirements and collateral no one makes it," says Larry Kline, managing director at CBIZ MHM, a business consulting company. That is where creativity comes in.
Kline says business owners can find untapped collateral that can be used to back the loan. If a business owner comes up with it, whether it's stock or a house, the bank will be willing to talk, he says. Keep in mind that Kline and other financial experts don't recommend putting up your house to back a small business loan, unless its your last resort option. In the ideal situation the collateral will be something tied to the business, and not the business owner's personal finances.
"Small business owners have to accept that banks are being overly cautious," says Kline. "You have to be creative in how you work with the bank to get them the collateral to make the loan."
If you get shut down from banks and credit unions, another option is to tap the plethora of alternative financing companies that have popped up during the recession. Many of these lending platforms are Internet based, and may charge a higher interest rate than the traditional banks, but sometimes paying more is better than not getting the money at all.
Take On Deck www.ondeckcapital.com as one example of an alternative lending institution. This Internet based service lets small businesses that have been operational for at least a year and have annual revenue of $100,000 or more apply for loans ranging from $5,000 to $150,000. The approval process focuses on cash flow, rather than the credit score of the business owner. Since 2007, On Deck has lent $400 million, according to the company.
Borro is a lending firm that lets people borrow money and use their assets as collateral. Geared toward small business owners who are looking for debt financing to start a business or keep one running, Borro charges monthly interest and will take possession of the collateral if the borrower defaults. Loans on average are for $10,000 to $15,000, and are paid back within six months. While tapping Borro won't be the cheapest option, it is a viable one if you need cash fast and don't want to worry about a ding to your credit report if you can't pay it back.
"If you [are] price sensitive we are probably not an option. If you are speed sensitive we are," says Paul Aitken, founder and Chief Executive of Borro.
Crowd funding is also becoming a viable option for small businesses looking for capital. With crowd funding, companies can raise money from large groups of people. Many of the crowd funding Websites will focus on specific niches whether it's small businesses or creative fields. CoFolio is one example of a crowd funding platform that connects small business owners with investors.
At the end of the day, small businesses have to be willing to be creative and not give up when one door slams shut. Being flexible may mean borrowing from friends or family, tapping the equity in your home or even putting it all on credit cards.
"Small businesses need to look at all the different options," says Hurn.  "People give up too quickly."