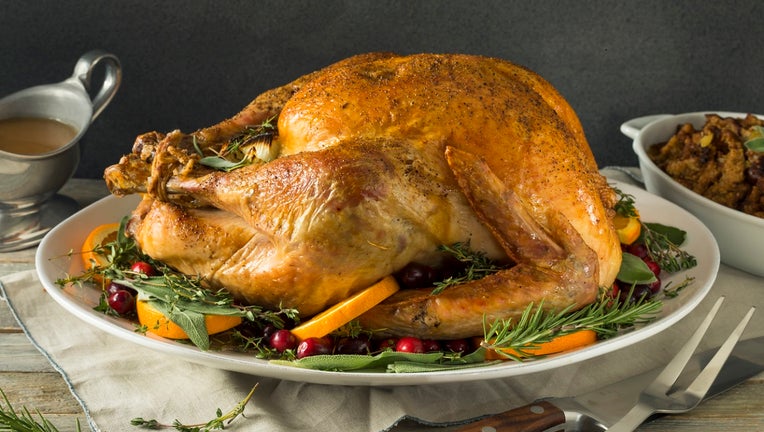 That pricey organic turkey is going to be a "whole" lot cheaper at Whole Foods this year, thanks to its new owner, Amazon (NASDAQ:AMZN).
The e-commerce giant announced a new round of price cuts on some of its "holiday staples" at the healthy grocer Wednesday, especially for Amazon's Prime members.
Customers will be able to purchase select organic and non-antibiotic turkeys at reduced prices at $3.49 per pound and $2.49 per pound, respectively. However, Prime members will get an even deeper discount at $2.99 per pound for organic and $1.99 per pound for non-antibiotic, "while supplies last," the company said.
"These are the latest new lower prices in our ongoing integration and innovation with Amazon, and we're just getting started," John Mackey, Whole Foods Market co-founder and CEO said in a statement.
There will also be price reductions on organic brands, including organic rice from Lundberg Family Farms, organic beans from Eden Foods, organic chicken and vegetable broths from Pacific Foods and organic eggs and milk from Organic Valley.
In late August, Amazon announced its first round of price cuts on select Whole Foods items, including organic bananas and apples that saw a reduction as high as 43%, on its first day as the grocer's new owner.
However, the news of the recent cuts jolted Amazon's stock on Wednesday nearly 1%.