Oregon Bike Shop Owners: $10 Fee Proposal Should Take a Hike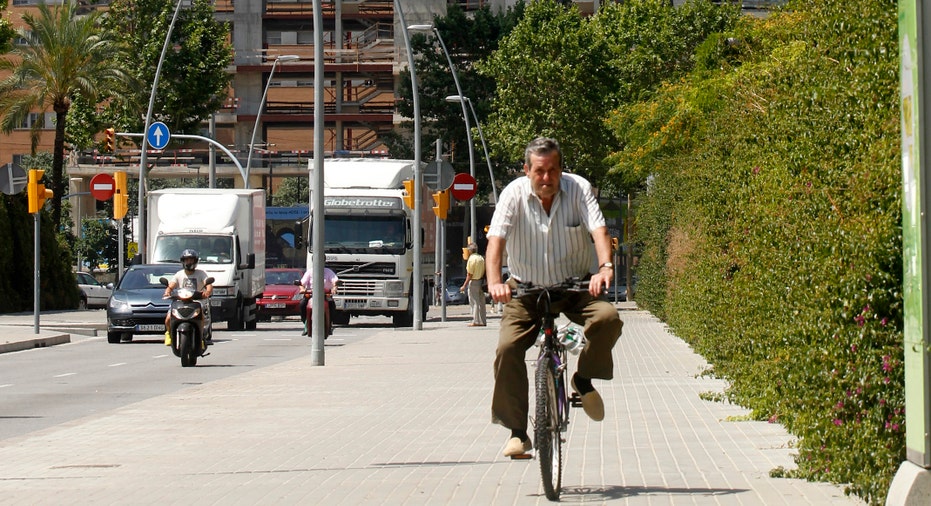 If a senator in Oregon gets his way, all bike owners will have to pay a $10 registration fee. And bicycle shop owners in the Beaver State say they don't want to go for the ride.
An Oregon state senator has introduced a bill that would require all bicycle owners in the state to pay a $10 registration fee. OregonLive.com reports Republican Sen. Larry George says he was propelled to draft the legislation by the complaints of a constituent, whose farming work is frequently disrupted by the number of cycling tourists on the road.
The idea of a registration fee, however, instantly created quite an outrage, according to OregonLive.com. The state's largest city, Portland, is renowned for its bike culture and its cycling-friendly policies: 6% of the city's commuters bike to work, which is the highest percentage for any large American city according to the Portland Bureau of Transportation. And Bicycling magazine named it the No. 1 most bike-friendly city in the United States in 2012.
When asked about the feasibility of mandated bike registration, Portland's River City Bikes founder and owner Dave Guettler points to other cities on the West Coast where such measures have failed. (Both Long Beach, California and Medford, Oregon have passed and later revoked bike licensing laws.) "It's never worked, and never even been cost-effective … the cost is greater for implementing and enforcing it than what it brings in," says Guettler.
Daniella Crowder, owner of Bike Newport, which is situated on the Oregon coast, agrees with Guettler, citing the state's homeless cyclists as a roadblock to enforcement.  Bikes "are how [the homeless] get around – how are you going to impose that on these people?" asks Crowder.
The proposed fee strikes a nerve with bike owners who believe that the bill implies that cyclists aren't paying their fair share of taxes for road maintenance and repair. Jen Featheringill, owner of Portland's Bike Central, argues, "Most people who ride bikes also own cars -- and I pay a lot in gas taxes for roads.  Having more people on bikes lessens the impact on roads, and people complaining about bikes don't realize that the 20 bikes they pass are 20 cars they're not sitting behind."
For Guettler, the issue is not the $10 fee, but the fact that this measure, were it to be passed, would still be ineffective at fixing Portland's needed road repairs. He says he believes the program wouldn't even pay for itself, let alone produce a substantial amount of revenue for the state.
He insisted, "I would gladly pay a tax or a licensing fee if it meant I could ride on any road safely, but that's certainly not the case." Currently, Guettler's commute on bike takes 80 minutes each way; and he argues that were the most direct route to work safer for cyclists, his commute would be cut in half.
He adds, "I would pay $100 a year for that!"
Crowder, whose store serves an estimated 1,000 cycling tourists a year, worries that the fee will discourage tourism on the coast. "We should embrace these tourists, because that's a huge revenue source. They're staying in hotels, eating in restaurants – and they're not clogging up Highway 101," she says. "We're not going after the right people."