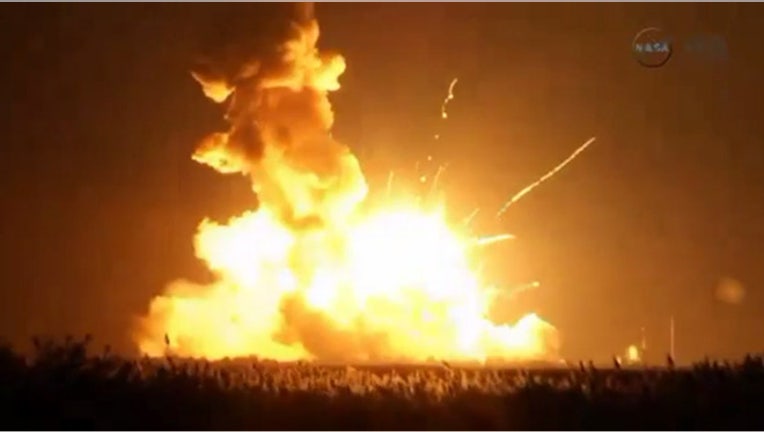 Orbital Sciences (NYSE:ORB) announced Wednesday its plan to fulfill its contract to NASA following the launch failure of its Antares rocket last month.
Orbital will buy rockets from an unnamed source, according to Reuters, to deliver Orbital's Cygnus cargo spacecraft to the International Space Station by the end of 2015. Thanks to the Cygnus spacecraft's ability to carry heavier loads, Orbital said it will likely need to launch only one or two non-Antares rockets to satisfy its NASA commitments.
The company promised the launches would be conducted at no additional cost to NASA. Orbital said it is also planning to introduce an Antares propulsion system upgrade ahead of schedule in 2016.
"Orbital is taking decisive action to fulfill our commitments to NASA in support of safe and productive operations of the Space Station. While last week's Antares failure was very disappointing to all of us, the company is already implementing a contingency plan to overcome this setback. We intend to move forward safely but also expeditiously to put our CRS cargo program back on track and to accelerate the introduction of our upgraded Antares rocket," Orbital Chairman and CEO David W. Thompson said.
Given that the Antares upgrade was already in the works, Thompson said he expected no significant adverse financial effects in 2016 or later. In the short term, the financial impact of the Antares explosion will depend on the launch options Orbital selects. However, Thompson said the effects are not anticipated to be material on an annual basis in 2015.
Shares of Orbital Sciences were down over 1.5% Wednesday afternoon. Year-to-date, the stock is up over 6%.
As for the Antares launch failure, Orbital said preliminary analysis points to probable failure in the turbopump in one of the rocket's two Aerojet Rocketdyne AJ26 engines. The company said use of these engines for the Antares rockets will likely be discontinued.