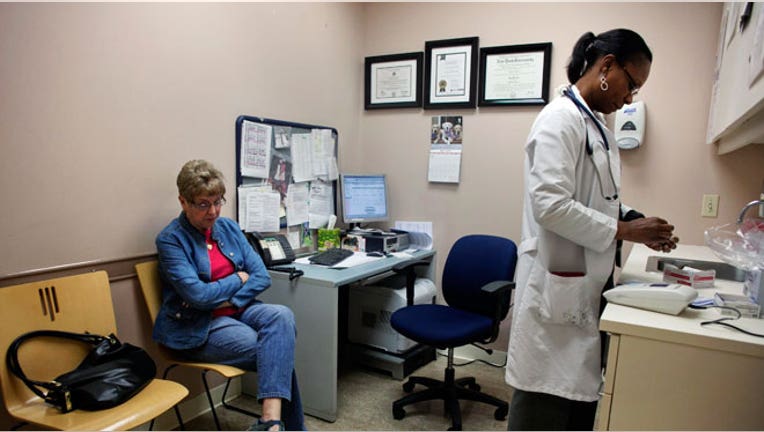 Historically, open enrollment season has been a complicated process for consumers trying to navigate the health insurance world, but this season the roadmap in picking the right plan is going to be a lot more circuitous.
This year's enrollment season will include an expanded health insurance marketplace as part of the president's Affordable Care Act that includes federal and state health insurance exchanges. While more options can make the price point more competitive, it can also make the finding the right plan daunting.
By and large, consumers don't understand the health plan choices they make, according to experts, which means they could potentially be wasting money on unnecessarily paying large out-of-pocket expenses or picking coverage that falls short of their health care needs. To avoid confusion, experts say, consumers need to be prepared.
Cause for confusion
When it comes to choosing the right insurance plan, experts say consumers need to evaluate the following questions:
Your employer may still be subsidizing your health coverage at the same percentage rate as last year, but will rising health-care costs mean the amount you pay in premium takes a bigger bite out of your paycheck?
As more companies increasingly offer account-based plans, how will higher deductibles impact the funds you have to spend on your health next year?
And, if you don't like the pickings from your employer, will turning to a state or federal exchange be a better choice for you?
The individual mandate from the health-care law requires all consumers to have health coverage or risk paying a penalty. Some consumers may pay less through an exchange and may even qualify for a subsidy. Eligibility is contingent on earnings of 100% to 400% of poverty level, this year, $11,490 for a single individual and $23,550 for a family of four.
Overall understanding of the new marketplace, limitations of the plans available to you and your health and financial situation will help you manage your health in 2014.  Here are experts' recommendations on how to avoid mistakes in electing your benefits for 2014:
Understand the coverage pecking order. Most consumers will be better off continuing coverage through their employer, says Mike Thompson, principal in PriceWaterhouse Coopers' human resources practice.  Employers typically subsidize premiums 70% to 80%. If they do, you will probably not be eligible for subsidies.
Employees up to age 26 may find better value being covered under a parent's plan. And catastrophic-only coverage plans will also be available to consumers who are under age 30 and in good health to provide a more cost-effective coverage option that provides protection in the event of a worst-case health scenario.
Some employees may actually qualify for Medicaid which has been expanded in most states to offer both cheaper and greater coverage.
What's critical is educating yourself to understand whether it's in your best interest to continue with your employer or to go through an exchange, says Thompson. "Your employer will generally be the preferred route. The new health care marketplaces are intended to be the new safety net for those that don't have any of these opportunities."
Read the fine print.  In 2014, health-care plans will be bucketed into four groups or metal plans: platinum, gold, silver and bronze, with platinum and bronze providing the most and least cost coverage respectively based on approximate actuarial values or what the plan pays for essential benefits. "The devil is in the details!" says Thompson.
A person may gravitate toward the lower-premium bronze plan but the trade-off may be more limited coverage, says Douglas Ghertner, president and CEO of Change Healthcare Corporation. Unfortunately, sometimes the first thing people see is a lower premium but that may come with a plan that has lower reimbursement rates, a drug that you're taking that is not on formulary or a network that doesn't include your doctor.
The only way to make an informed choice and have a successful health care experience is to base your selection upon your individual health, says Shub Debgupta, founder and CEO of WiserTogether.
"And never buy the cheapest plan unless you are super healthy," cautions Bryce Williams, managing director of Exchange Solutions at Towers Watson. High value is only as significant as a plan that adequately meets your needs.
Dig for Discounts. While the public marketplaces will afford some consumers subsidies, enrolling and participating in wellness activities through your employer plan may make you eligible for premium discounts and make coverage more affordable.
Thompson suggests employees also take a good look at the value of higher deductible plans. "They often provide big savings for little differences in risk…especially if you don't expect to have major medical expenses." With premiums drawing substantially less from your pay check, you may be able to absorb the medical costs that do arise.
Still, Thompson emphasizes the need to understand the various account-based plan structures. Is your employer combining an account based plan with a health reimbursement account (HRA), or a health savings account (HSA) which can help pay out-of-pocket expenses? And, an important computation: how much will you spend out-of-pocket before meeting your deductible? Without a careful calculation, Thompson warns you may end up overpaying.
Take your time. If you plan to get coverage from an exchange, wait until November or December to enroll, recommends Williams. By then, many of the kinks will be worked out, he says, and the agents will be "vastly more experienced."
Ask the experts. Williams also recommends tapping into local resources to investigate available plans. Call doctors and hospitals and ask whether they accept a particular plan to determine which plans will be the most efficient for you. Plans that are well-entrenched with the majority of providers in an area are usually well-priced; they are also less subject to exorbitant rate increases year-over-year, claims Williams.
Use tools and support. Health care purchasing may be confusing, but the abundance of plan comparison tools emerging from employers, payers and administrators can simplify the decision process—and help you save. These tools are typically interactive, include games and are presented in an easy-to-understand educational manner, says Ghertner.
Treatment tools can also help you reference chronic conditions and disease states, and help you research the best treatment.
"Overall, these tools help people sort through an environment that has more choice than it's had historically and assist them in making more fact-based decisions," says Thompson. "People don't have to go it alone."