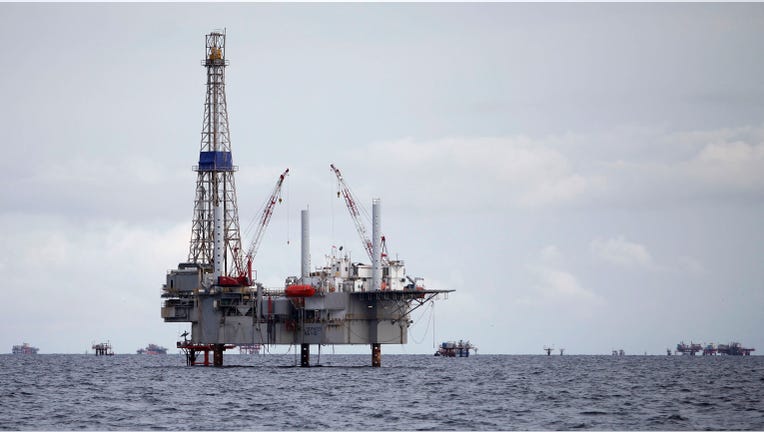 OPEC expects its share of the world oil market to shrink in 2015 for a third year running, due in part to the U.S. shale oil boom, giving the exporter group little comfort from an acceleration in global demand.
Making its first 2015 forecast in a monthly report, the Organization of the Petroleum Exporting Countries said demand for its oil next year would average 29.37 million barrels per day (bpd), down 310,000 bpd from 2014.
The report by the 12-member OPEC points to ample supplies next year, especially if there is further progress in resolving outages in OPEC countries Libya, Iraq and Iran. Those production problems have curbed supply this year and helped support prices above $100 a barrel.
"Even if next year's world economic growth turns out to be better than expected and crude oil demand outperforms expectations, OPEC will have sufficient supply to provide to the market," the report from OPEC's Vienna headquarters said.
The report is also a further illustration that technology for extracting oil and gas from shale is, for now, reducing dependence on OPEC.
OPEC also forecast a recovery in demand next year as economic growth gathers pace, predicting that world oil use will expand by 1.21 million bpd, up from this year's 1.13 million bpd increase.
But non-OPEC supply, the source of two in every three barrels, is expected to increase next year by 1.31 million bpd, more than demand, with the United States leading the way.
OPEC expects U.S. production to average 13.12 million bpd in 2015, up 880,000 bpd from 2014 and the highest increase of all non-OPEC countries. Still, it warned that a drop in oil prices - among other risks - could dampen the expansion.
"Despite the anticipated strong growth from tight oil developments in 2015, a certain level of risk remains, mainly related to the current oil price, infrastructure and environmental issues," OPEC said.
OPEC's report also indicates that the demand for its crude next year will fall further below its output target of 30 million bpd. At a meeting in June, OPEC agreed to retain the 30 million bpd target for the second half of 2014.
Protests and unrest in Libya, Western sanctions on Iran and fighting in Iraq have taken their toll on OPEC production in recent months, keeping output sometimes below the target.
OPEC pumped 29.70 million bpd in June, down 79,000 bpd from May, according to secondary sources cited by the report. Supply could increase in July should Libya's production sustain a recent recovery.
In addition to rising non-OPEC supply, OPEC also said its own members would boost supply of natural gas liquids and non-conventional oil by 200,000 bpd in 2015, further trimming the requirement for OPEC crude.
OPEC's forecast of next year's growth in world oil demand is lower than that of the U.S. government's Energy Information Administration, which on Tuesday predicted consumption would increase by 1.46 million bpd.
Another closely watched report on global oil supply and demand, from the International Energy Agency which advises industrialized countries, is due on Friday.