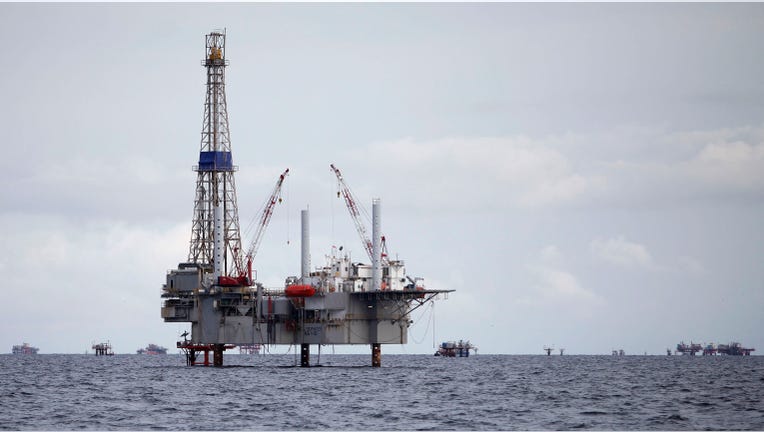 OPEC trimmed its 2014 global oil demand growth forecast for a second consecutive month and said the group managed to increase output in July despite violence in Iraq and Libya, pointing to more comfortable global supplies.
In a monthly report on Friday, the Organization of the Petroleum Exporting Countries trimmed its projection for growth in global demand this year to 1.10 million barrels per day (bpd), down 30,000 bpd, citing weaker-than-expected U.S. demand.
"The slow and uneven global recovery continues," OPEC said in the report. In 2014, "U.S. oil demand remains strongly dependent on the development of the U.S. economy, however the risk is skewed to the downside compared to the previous month."
OPEC's report points to even less pressure on supplies in 2015 as partly due to the U.S. shale boom the need for OPEC crude will fall, despite faster growth in global demand. The report made no change to 2015's global demand forecast.
This year, the lower demand forecast and a higher expectation for non-OPEC supply will reduce the forecast global demand for OPEC crude to 29.61 million bpd, down 70,000 bpd from the previous estimate, OPEC said. It left next year's forecast unchanged at 29.36 million bpd.
The report also showed OPEC's crude output in July rose. According to secondary sources cited by the report, output increased by 170,000 bpd to 29.91 million bpd, led by higher supply in Libya and Saudi Arabia.
That puts OPEC output close to the group's target of 30 million bpd. Protests and unrest in Libya, Western sanctions on Iran and fighting in Iraq took their toll on production in earlier months, keeping OPEC output sometimes below the target.
Although Iraq's northern exports have been disrupted since March, southern exports which are its main outlet to world markets have not been affected by fighting in other parts of the country. The prospect of a further rise in Libya looks uncertain given worsening fighting, say analysts.
World oil demand will rise by 1.21 million bpd in 2015, OPEC said, unchanged from last month. OPEC trimmed its forecast of next year's growth in non-OPEC supply by about 40,000 bpd but still expects an expansion of 1.27 million bpd, with the United States leading the way.
Two other reports on global supply and demand are due next Tuesday, from the International Energy Agency which advises industrialized countries, and the U.S. government's Energy Information Administration.