OPEC officials set for flurry of meetings to nail down Algeria deal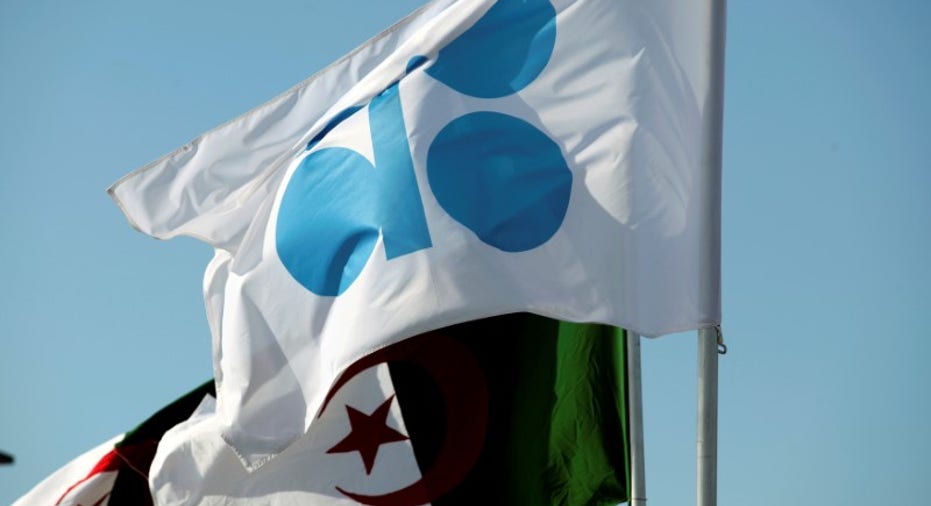 OPEC officials are embarking on an unusual flurry of meetings in the next six weeks, OPEC sources said on Friday, to nail down details of their deal to cut production agreed last week in Algiers.
The chain of meetings, starting with ministers in Istanbul next week, signal that unlike in the first half of 2016, the exporting group is more serious now about managing the global supply glut and propping up prices.
First up, OPEC energy ministers will be meeting each other and Russian officials for informal talks on oil output in Istanbul next week as the Turkish city hosts the World Energy Congress from Oct. 9-13.
Citing Energy Minister Alexander Novak, Russia's energy ministry said in a statement on Friday it expected an output freeze deal could be reached before the OPEC meeting on Nov. 30. [R4N1C901L]
No decision however is expected to be taken in Istanbul, OPEC sources said, but the meeting will be a chance for the officials to discuss the next step after the Algiers deal, which was agreed after intensive shuttle diplomacy.
"I have been extremely engaged in recent weeks," said an OPEC official involved in the talks.
The Organization of the Petroleum Exporting Countries on Sept. 28 agreed to reduce output to a range of 32.50 million barrels per day to 33.0 million bpd, its first output cut since the 2008 financial crisis.
But ministers left aside the delicate and critical issue of how much each of the 14 OPEC members will produce, handing the matter to what the group terms a High Level Committee.
This committee, which will probably include OPEC governors and national representatives - officials who report to their respective ministers - will work out details of country allocations ahead of OPEC's next ministerial meeting on Nov. 30.
"Everyone will be very busy until the end of November," said another OPEC source.
The committee's first meeting is expected to take place at OPEC's Vienna headquarters around Oct. 28-29, OPEC sources said. This will be followed by meetings of the OPEC governors to discuss OPEC's long-term strategy - delayed due to disagreements last year - and other administrative issues from Nov. 1-4.
Then, a technical meeting of OPEC's national representatives will again meet in Vienna on Nov. 23-24, followed possibly by a second meeting of the High Level Committee on Nov. 25, OPEC sources said, which will then present its recommendations to the ministers when they meet on Nov.30.
The number of meetings is not on the scale of the early 2000s, when OPEC oil ministers met as many as seven times a year to micro manage supply policy, but it represents an increase in activity from the last few years.
"Consultations remain ongoing among the OPEC-14, the High Level Committee initiated by the OPEC conference is moving forward on the implementation of the Algiers decision," said OPEC Secretary General Mohammad Barkindo in a speech at the G-24 ministerial meeting in Washington.
"Steps are being taken to further develop a framework for high-level consultations between OPEC and non-OPEC oil-producing countries. We believe there is firm and common ground for continuous collaborative efforts among producers, both within and outside OPEC."
(Editing by William Hardy)