OPEC and allies likely to extend production cuts at meeting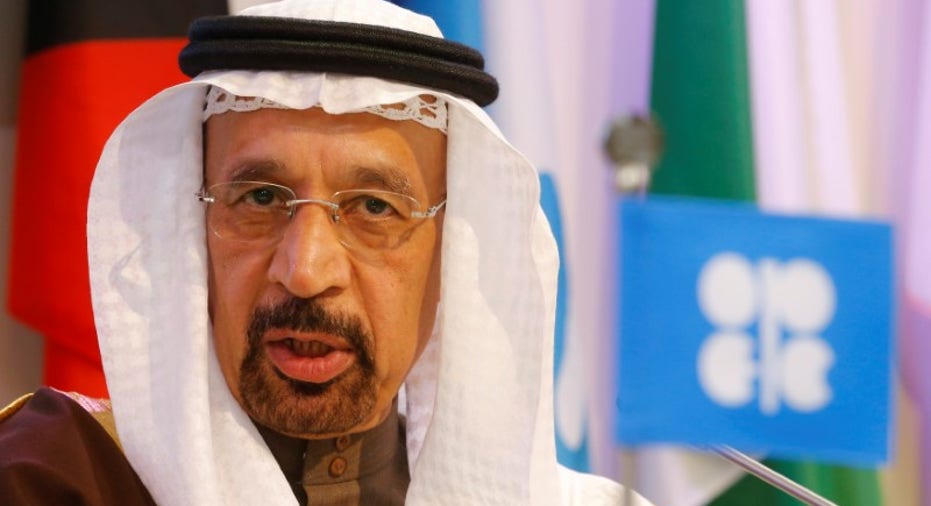 With bills rising for gasoline or heating oil, consumers around the world are paying the price for a decision by OPEC and Russia last year to cut production. The strategy is working for those oil-producing nations and will likely be extended at a meeting Thursday.
Benchmark crude prices are now close to $60 a barrel, depending on the grades, up almost 20 percent since a year ago. The bets are that the Organization of the Petroleum Exporting Countries will try to keep supply tight by prolonging output reductions agreed to a year ago.
For experts expecting such a scenario, the only question is for how long, with some predicting that production quotas agreed on in November 2016 will be stretched into all of 2018.
"The price surge since early October is clearly attributable to the expectation that OPEC will extend its production cuts again at its meeting this Thursday and that the oil market will tighten further as a result," analysts from Commerzbank Commodity Research wrote in a note to investors. "Anything other than an extension of the agreement would come as a big surprise and would trigger a massive price slide."
The ability of the 14-nation cartel to regulate prices and supply made it a sometimes feared factor for consuming nations in past decades. Most extreme was the 1973 OPEC oil embargo on Western consumers that led to widespread economic crises. But its role as a key regulator started fading in recent years, as U.S. shale producers started pumping up their output. That led to oversupply and a steep fall in prices from over $100 to below $40 a barrel by last year.
OPEC members in the past have regularly ignored production quotas in their drive for maximum profits. But the cartel's strategy to flood the market — and drive U.S. shale producers out of business — did not work. So it reversed course last year, joining forces with oil powerhouse Russia and other oil producing allies to crimp supplies. And with member states this time generally keeping to their production limits, OPEC Secretary General Mohammad Sanusi Barkindo says the alliance has attained its goal.
"We have accomplished what naysayers thought would be impossible," he told a 24-nation meeting of OPEC and non-OPEC allies this week. "The decisions we made were historic."
Even so, the strategy of continued cuts to drive up prices does not seem sustainable over the longer run. With prices now at two-year highs, U.S. producers who mothballed operations when oil was cheap are coming back into the market in force.
U .S. crude oil production already has grown by 15 percent since last year to nearly 10 million barrels per day, just behind Russia and Saudi Arabia. The International Energy Agency expects the U.S. to become the biggest net exporter by the end of the 2020s.
The extra crude is welcome for now, with the global economy booming. But at some point the balance could again tip from relatively tight supplies to an oversupply, and a drop in prices.
"An extension of the production cut agreement is still needed," to prevent oversupply, said the JBC Energy Market Report. "However, what the producers should not want is to starve the market too much going forward as U.S. shale in particular has proven again and again that it can surprise."
Geopolitics could yet strain OPEC unity on Thursday.
Traditional tensions between OPEC kingpin Saudi Arabia and Iran have spiked in recent month as they vie for Middle East dominance, exacerbating potentially different positions on oil. The Saudis favor continued cuts, but Iran is interested in greater market share as it claws back from the effect of more than a decade or sanctions that were lifted as part of its 2015 nuclear deal with six world powers. Now pumping below 4 million barrels a day, Iran has said it wants to add another 1 million barrels within three years.